Vintage 1960s Crescent-shaped Rhinestone Brooch
May 27, 2022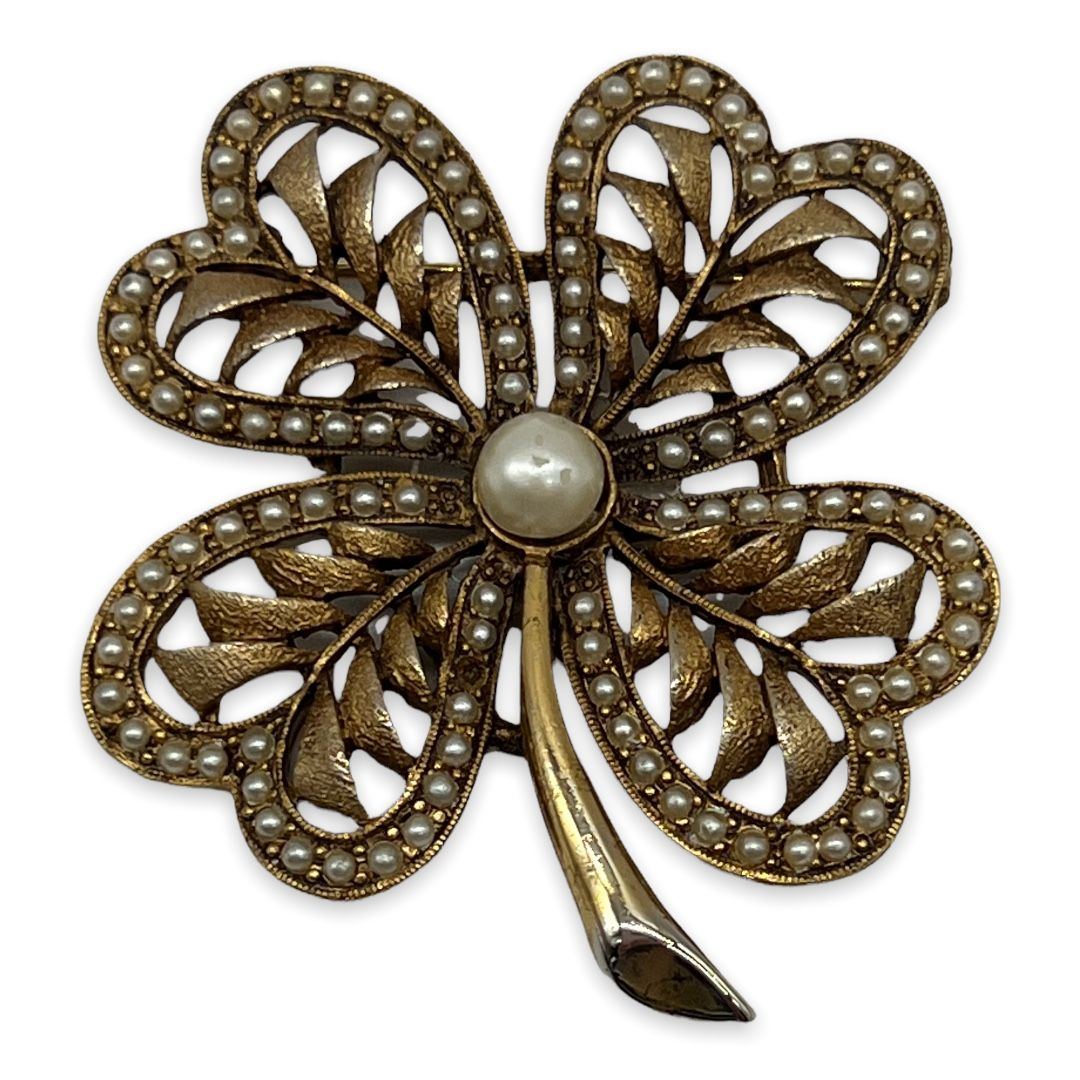 Vintage JJ Four-Leaf Clover Brooch
May 28, 2022
Vintage Capri Maple Leaf Brooch with Faux Pearl
$19.00
Vintage open-metal-work stylized maple leaf brooch with faux pearl by Capri. This brooch is perfect for fall on a jacket or hat. Lovely gold-tone plate.
1 in stock
• SKU: CA-BC-2022-05-24 14.14.30-60-vjc-a-1
• Designer or Maker: Capri
• Mark: Capri
• Style: Brooch
• Circa Date: 1960s
• Condition: Very good with little signs of wear.
• Age Group: Adult
• Color: Gold, cream
• Material: White metal, gold-tone plate, faux pearl.
• Size or Measurement: Approx. 2 1/8″ x 1 15/16 w.
• Type: Leaf brooch, Capri brooch, Capri gold-tone brooch, Capri faux pearl brooch, 1960s brooch