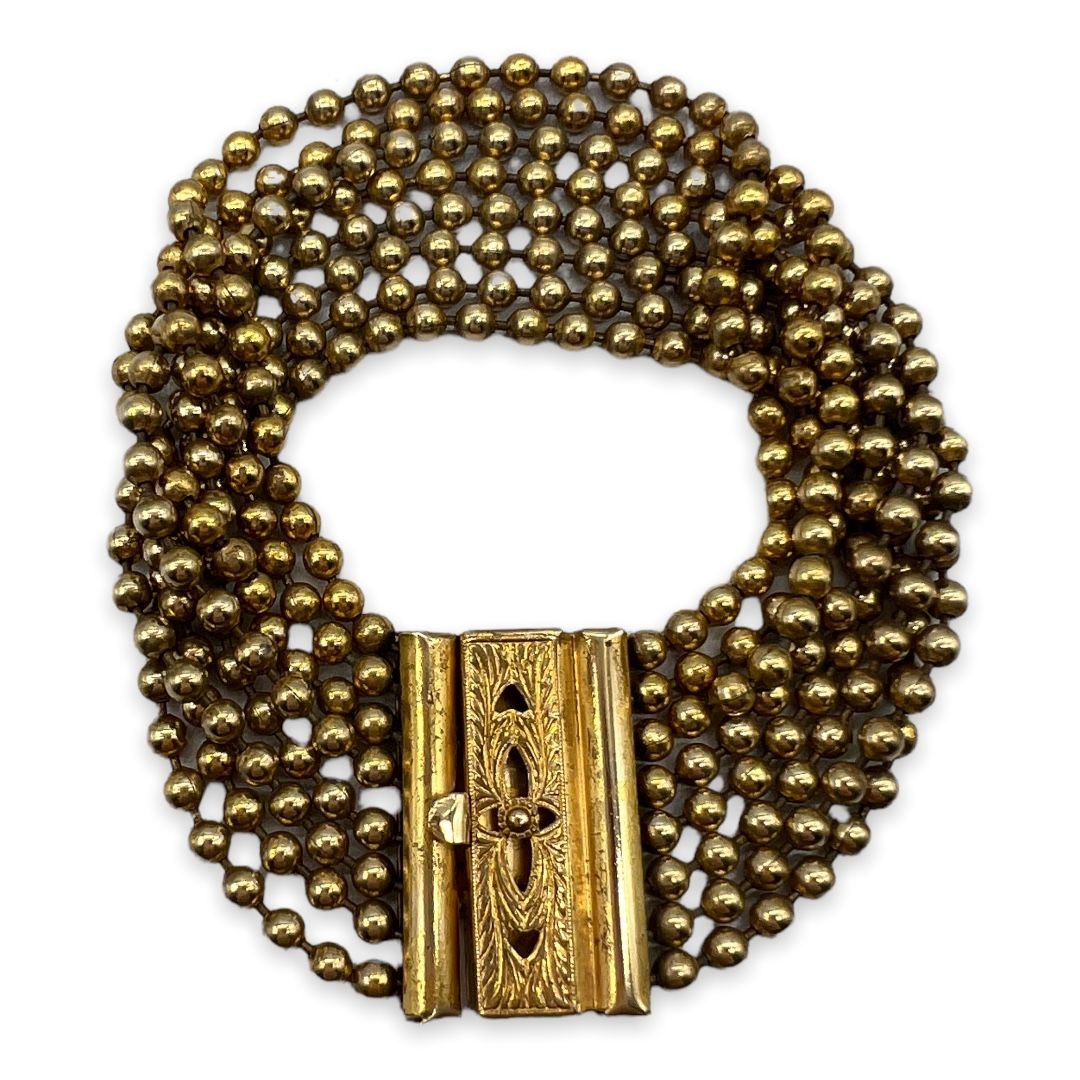 Vintage Art Deco Brass Ball Chain Bracelet
May 6, 2022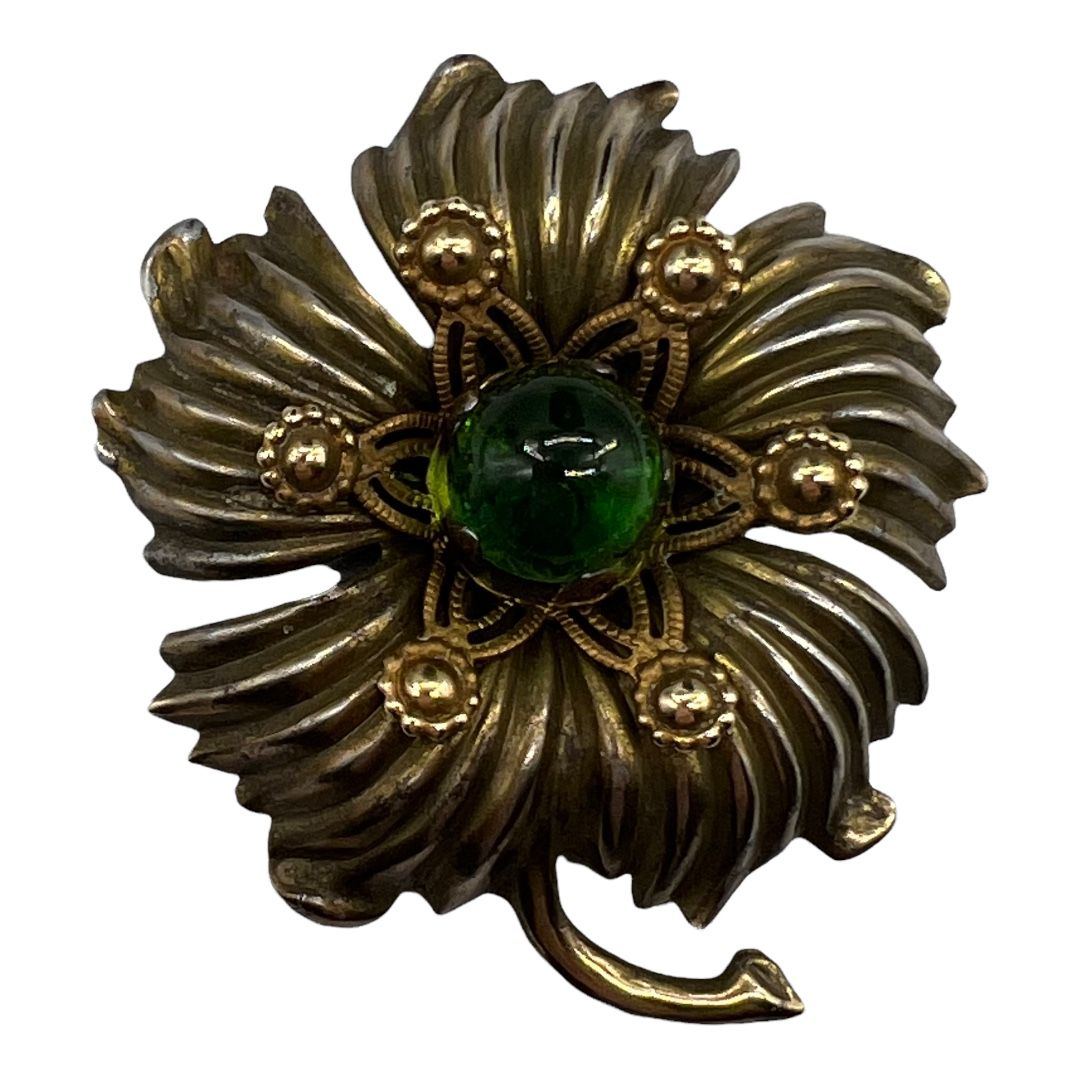 Lovely 1930s Brass Floral Brooch with Glass Center
May 15, 2022
Vintage Goldette Slide Bracelet
$49.00
This is a lovely vintage Goldette slide bracelet. Goldette was known for its Victorian revival designs and its slide bracelets were a popular item for those with a sense of nostalgia. This bracelet features 14 slide charms with an array of faux precious and semi-precious stones suspended by a double chain. Gold-tone plating is in excellent condition. Safety chain in place.
Out of stock
• SKU: GO-BR-2022-05-08 09.57.46-50-vjc-a-5
• Designer or Maker: Goldette
• Mark: Goldette with copyright mark
• Style: Slide bracelet
• Circa Date: 1950s
• Condition: Minor surface wear. Plating in excellent condition.
• Age Group: Adult
• Color: Gold
• Material: Brass, gold-tone plate, glass/crystal
• Size or Measurement: Approx. 7 1/4″ x 1/2″ w.
• Type: Victorian revival bracelet, Victorian slide bracelet, Goldette slide bracelet, Goldette Victorian revival bracelet, Goldette charm bracelet.