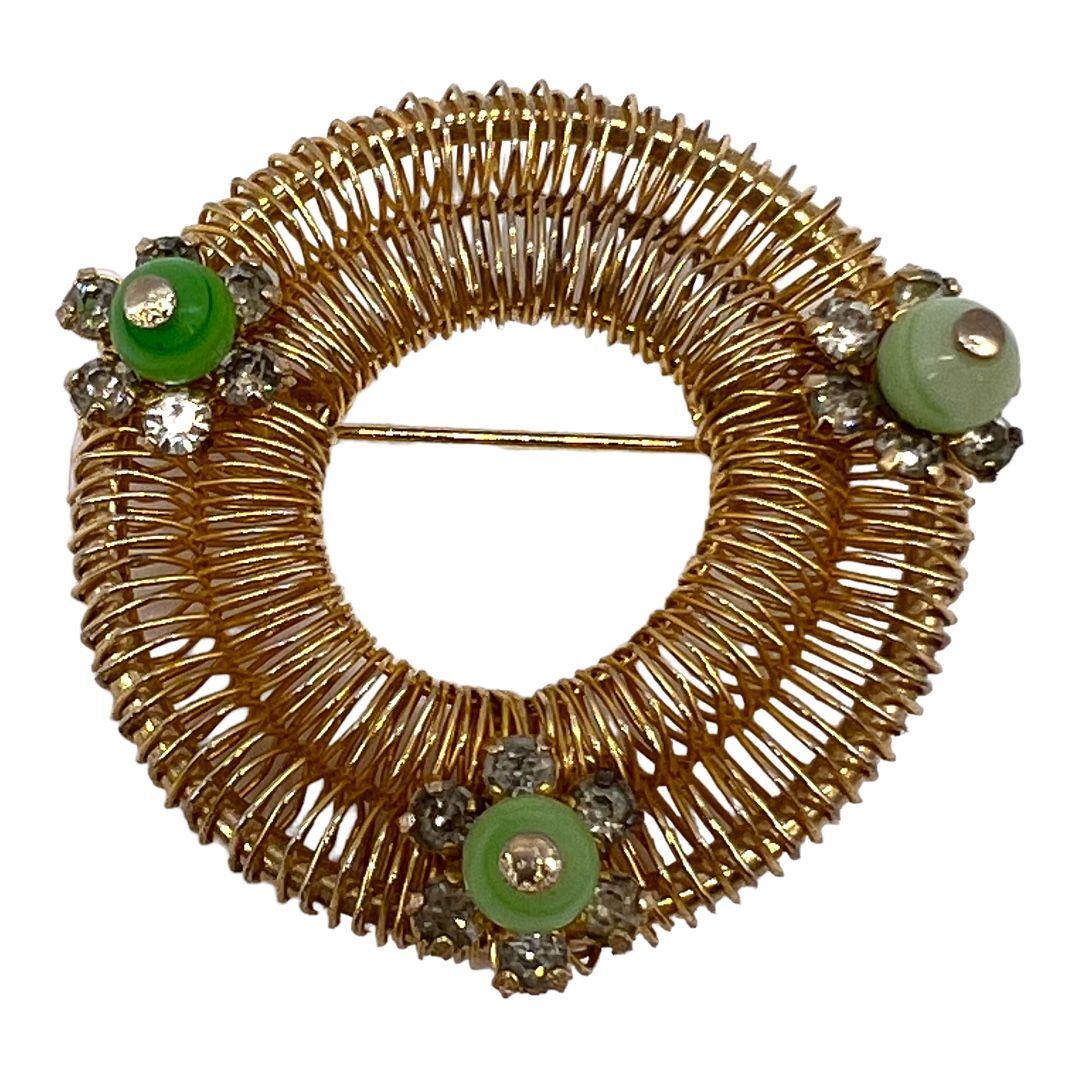 Vintage Coiled Wire Faux Jade Brooch
September 24, 2022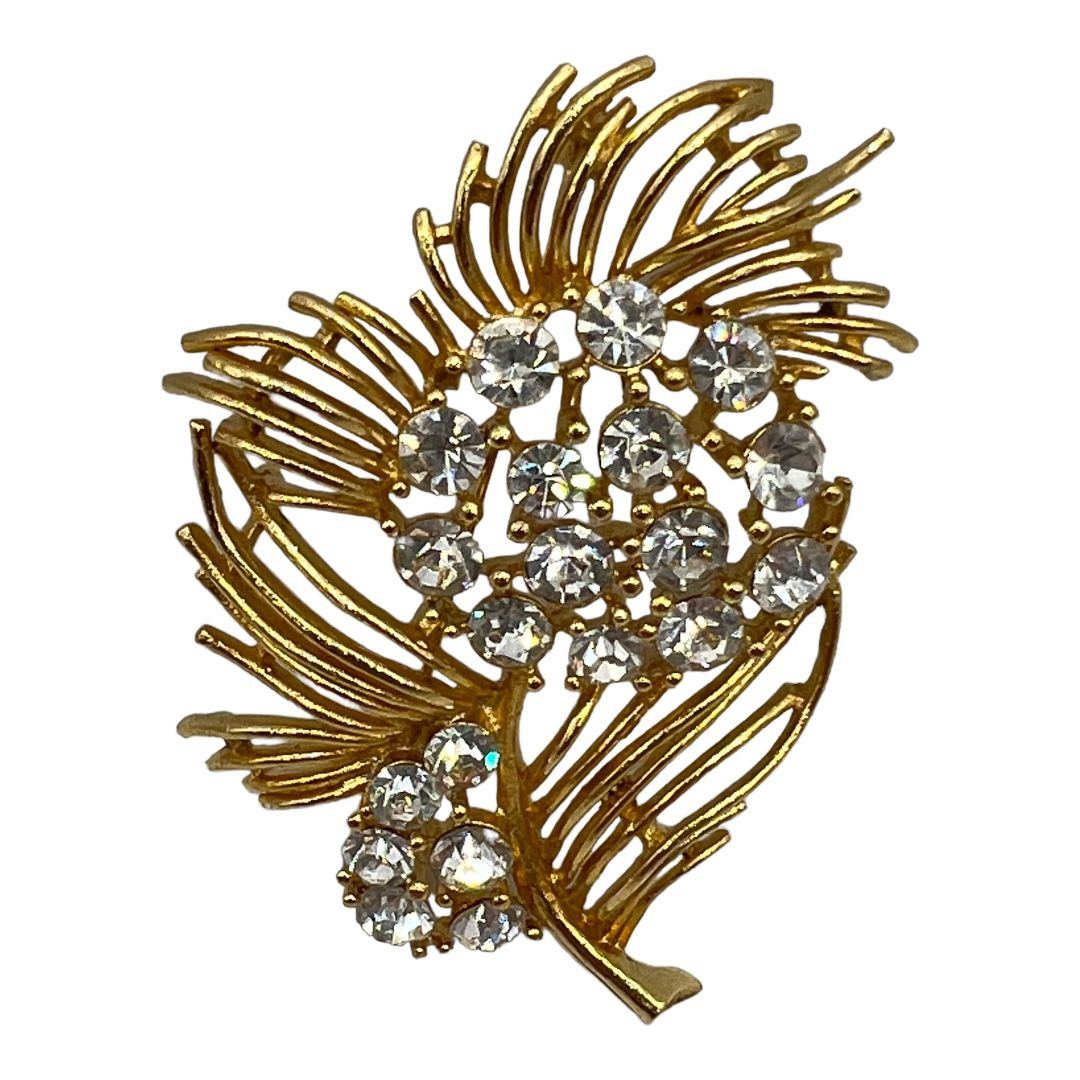 Gorgeous Lisner Gold Tone Rhinestone Floral Brooch
September 24, 2022
Vintage Green Purple Swedged Rhinestone Brooch
$26.00
This lovely floral motif brooch with center aurora borealis circ. stone flanked by smaller stones and further wrapped with alternating purple and peridot green rhinestones. The piece really pops and would look great on a coat, sweater or scarf. Perfect for folks who period dress in 1950s and 1960s fashion. To see matching earrings, please click here.
1 in stock
• SKU: US-BC-2022-09-17 13.21.22-50-vjc-a-1
• Designer or Maker: Unknown
• Mark: None
• Style: Swedged brooch
• Circa Date: 1950s-1960s
• Condition: Good
• Age Group: Adult
• Color: Gold, purple, green and aurora borealis stones
• Material: Brass, gold-tone plate, glass/crystal
• Size or Measurement: Approx. 1 15/16″ diameter
• Type: Green rhinestone brooch, 1950s brooch, 1960s brooch.