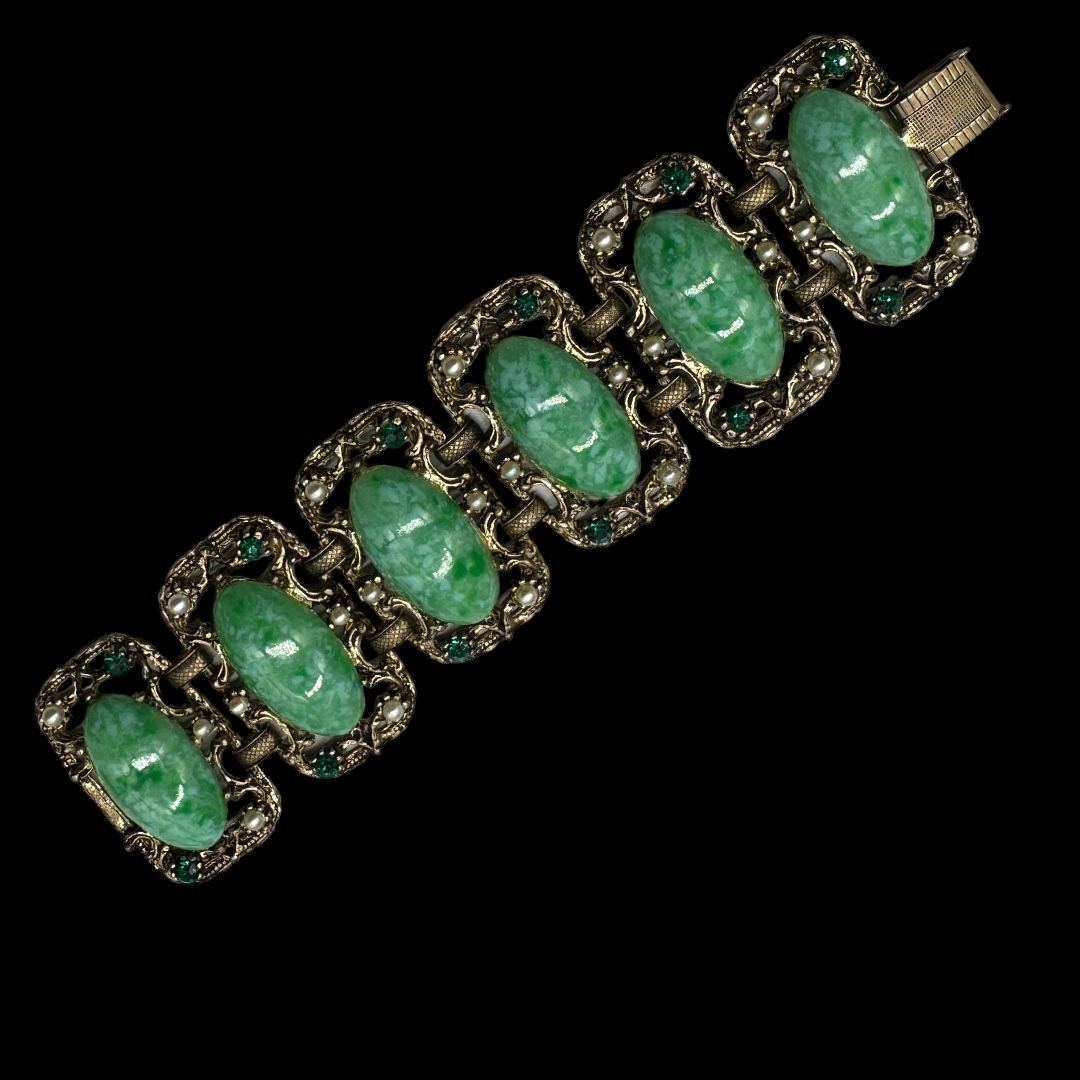 1950s Flexible Link Thermoplastic Faux Jade Bracelet
April 13, 2023
Goldette Slide Pendant Necklace
April 13, 2023
Vintage Rhinestone Cross Pendant Necklace
$29.00
The beautiful vintage necklace features a lovely open-metal-work cross that is suspended from a generous gold-tone chain. The metal work is expertly crafted and adds a touch of vintage charm to the necklace.The open-metal-work design of the cross adds depth and dimension to the necklace, creating a look that is both intricate and eye-catching.
The cross pendant is adorned with rhinestone accents that are carefully placed throughout the cross, creating a beautiful contrast against the gold-tone metal. The pendant is a generous size, allowing it to make a statement without being overpowering.
Overall, the rhinestone cross pendant necklace is a beautiful piece of jewelry that is sure to be cherished for years to come. The combination of vintage charm, intricate metalwork, and sparkling rhinestones creates a look that is both classic and timeless. This necklace is perfect for those who love vintage jewelry and want to add a touch of glamour to their look.
1 in stock
• SKU: US-NE-2023-04-08 16.49.13-80s-tjs-a-4
• Designer or Maker: Unknown
• Mark: None
• Style: Pendant necklace with spring ring clasp.
• Circa Date: 1980s
• Condition: No known issues.
• Age Group: Adult
• Color: Gold, red, blue, clear
• Material: White metal, gold-tone plate, glass/crystal
• Size or Measurement: Pendant measures 3 1/4″ x 3 2/16″ with a approx 24″ chain.
• Type: Pendant necklace, Cross necklace