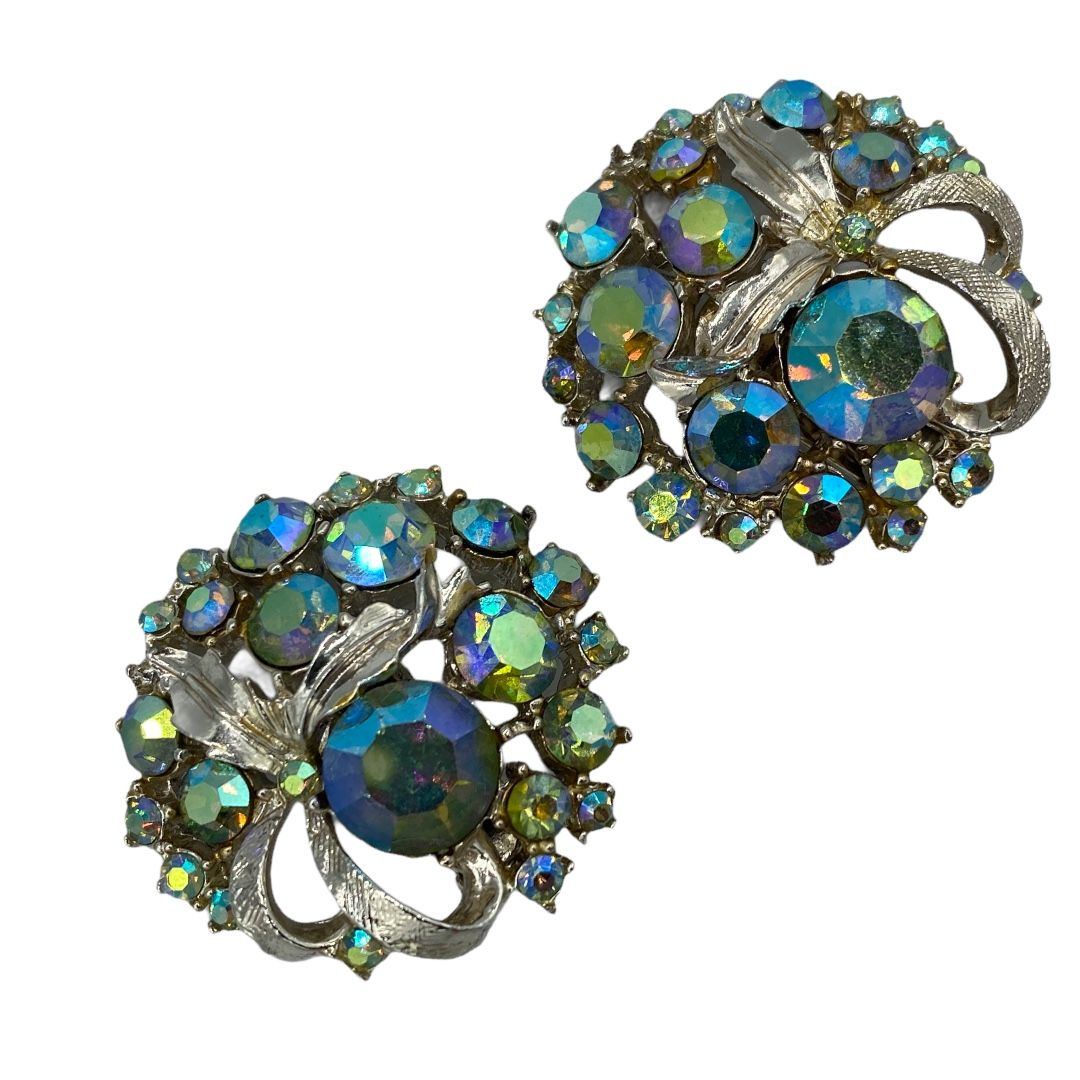 Vintage Gold Tone Art Aurora Borealis Rhinestone Earrings
July 28, 2021
Vintage Pomerantz & Co. N.Y. Aurora Borealis Pin
July 29, 2021
Vintage Rhinestone Flower Basket Brooch
$49.00
Very cute c. 1990s Victorian Revival vintage rhinestone flower basket brooch featuring three stylized flowers with fauna rhinestone decorations. Lovely detail is achieved with small rhinestones in a pave-set design flanked by baguettes.
1 in stock
• SKU: US-BC-2020-09-21 13.48.44-50-tjs-a-1
• Designer or Maker: Unknown
• Mark: None
• Style: Brooch
• Circa Date: 1990s
• Condition: Excellent
• Age Group: Adult
• Color: Silver, pink, blue green
• Material: White metal, glass/crystal
• Size or Measurement: 2″ w. x 2 1/8″ t.l.
• Type: Victorian revival, floral basket, floral basket brooch, 1990s jewelry, rhinestone brooch, figural rhinestone brooch, Vintage jewelry, Vintage jewellery, vintage costume jewelry