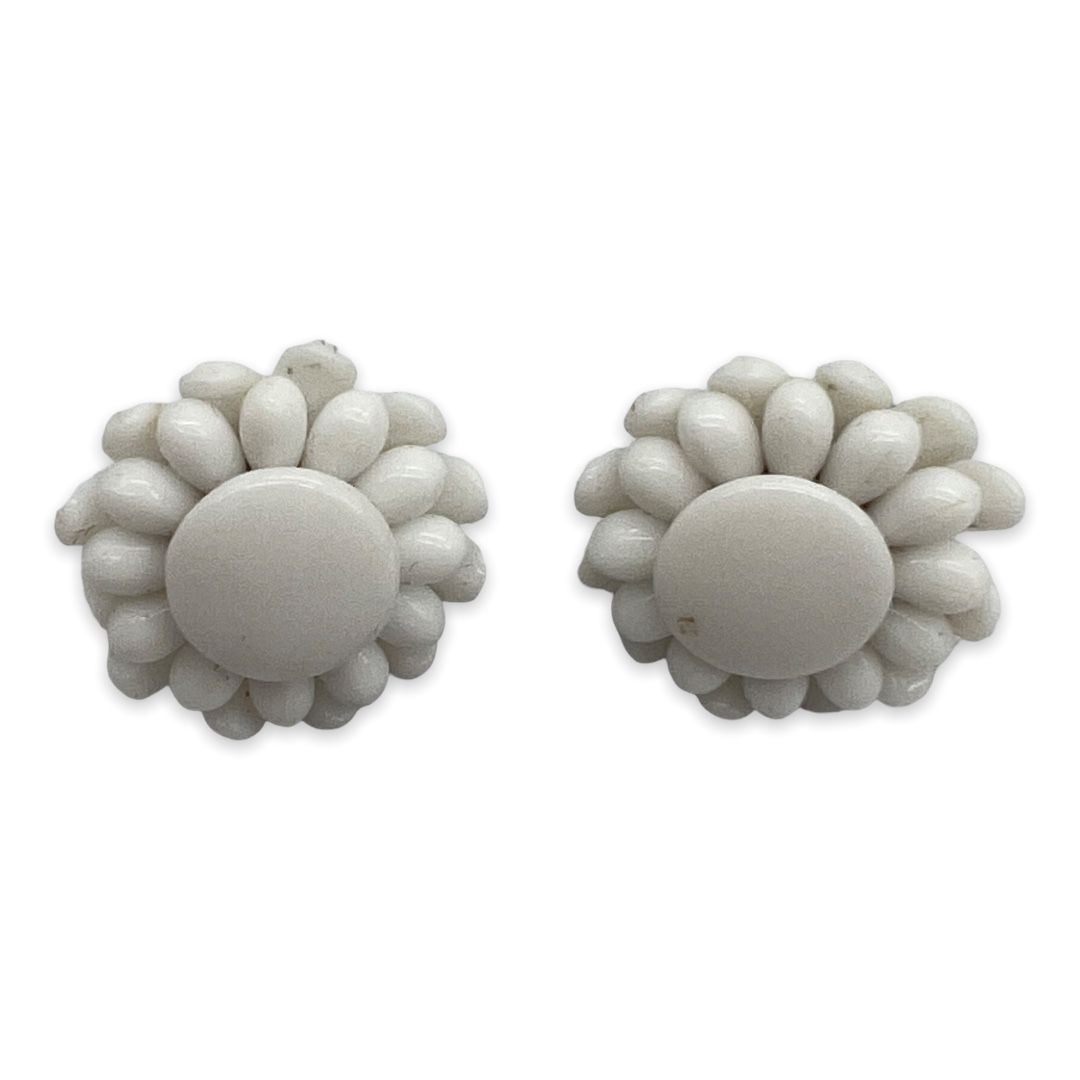 Vintage 1940s White Milk Glass Flower Button Earrings
May 3, 2022
Fabulous Vintage Victorian Revival Butterfly Earrings
May 3, 2022
Vintage Rivoli Rhinestone Stylized Leaf Brooch
$19.00
Lovely stylized leaf brooch with pierced metal work. The vintage Rivoli rhinestone brooch features four brilliant rivoli stones flanked by circ. rhinestones. Lovely piece to adorn coat, dress, or purse.
1 in stock
• SKU: US-BC-2022-04-26 12.57.15-60-vjc-a-1
• Designer or Maker: Unknown
• Mark: None
• Style: Brooch
• Circa Date: 1960s
• Condition: Minor tarnish
• Age Group: Adult
• Color: gold, blue
• Material: White metal, brass, gold-tone plate, glass/crystal
• Size or Measurement: Approx. 2 1/2″ t.l. x 1 5/16″ w.
• Type: 1960s jewelry, 1960s brooch, Rivoli brooch, Stylize leaf brooch.