Vintage 1940s Modernistic Sterling Silver Ribbon Pin Ingenue
October 27, 2021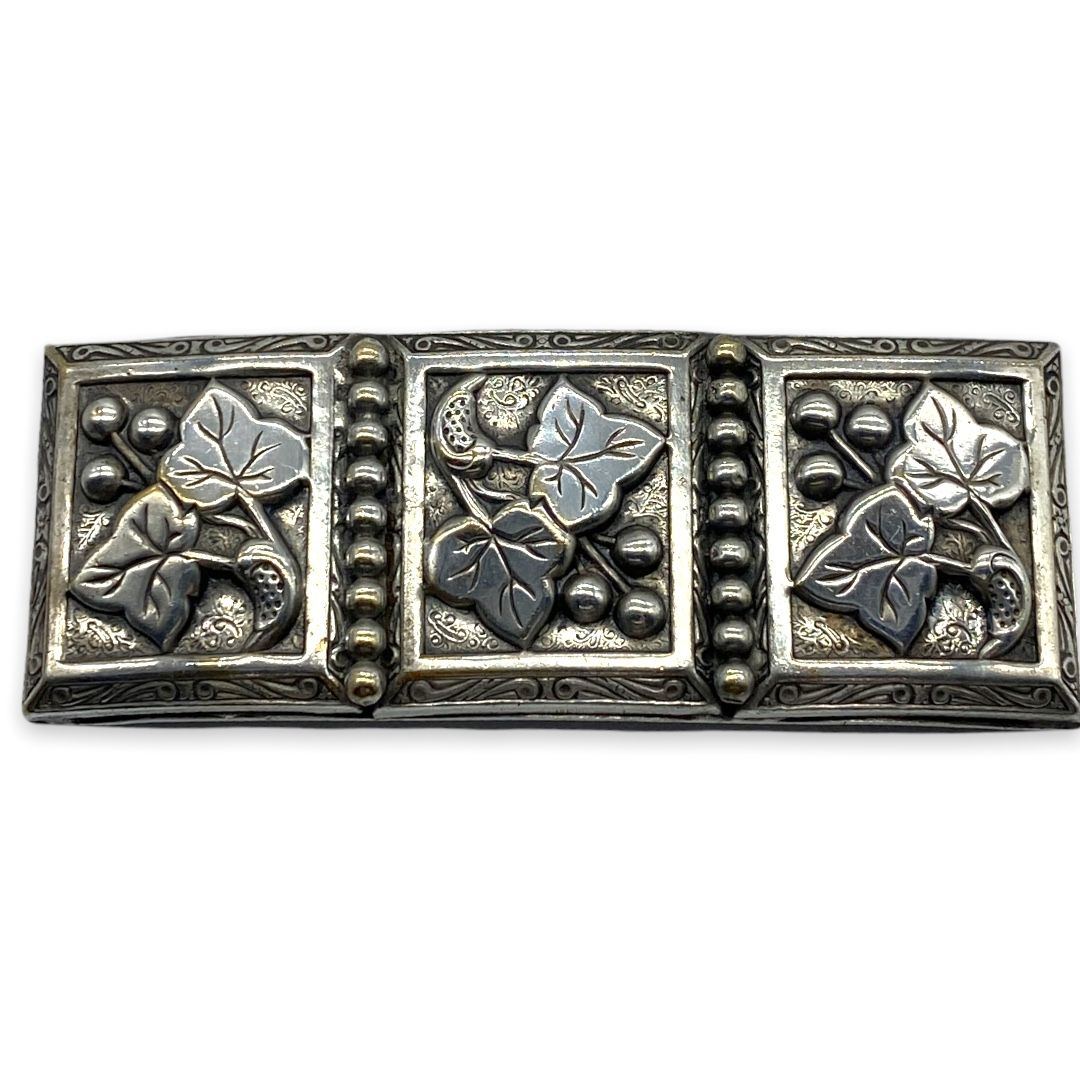 Early Large Grape Motif Panel Brooch by Ernest Steiner
October 27, 2021
Vintage Sterling Silver 1940s Ribbon Brooch by Ingenue
$49.00
We will be offering several pins by Ernest Steiner marked Ingenue. This is a lovely example of a large winter-themed modernistic ribbon brooch. The pin features folded "ribbons" of silver accented by embossed snowflakes and sun rays accented by tiny clear circ. rhinestones. Perfect accent for that large winter scarf!
1 in stock
• SKU: ER-BC-2021-10-26 13.26.43-40-vjc-a-1
• Designer or Maker: Ernest Steiner Original, Ingenue, Sterling
• Mark: Ingenue, Sterling
• Style: Brooch
• Circa Date: 1940s
• Condition: Does have surface scratches and tarnish. Some stones are darkened.
• Age Group: Adult
• Color: Silver, clear.
• Material: Sterling, glass/crystal.
• Size or Measurement: Approx. 2 1/4″ t.l. x 1 7/8″ w.
• Type: 1940s sterling brooch, Modernistic brooch, Ribbon brooch, Ernest Steiner jewelry, Modern jewelry, Sterling brooch, Snow flakes.