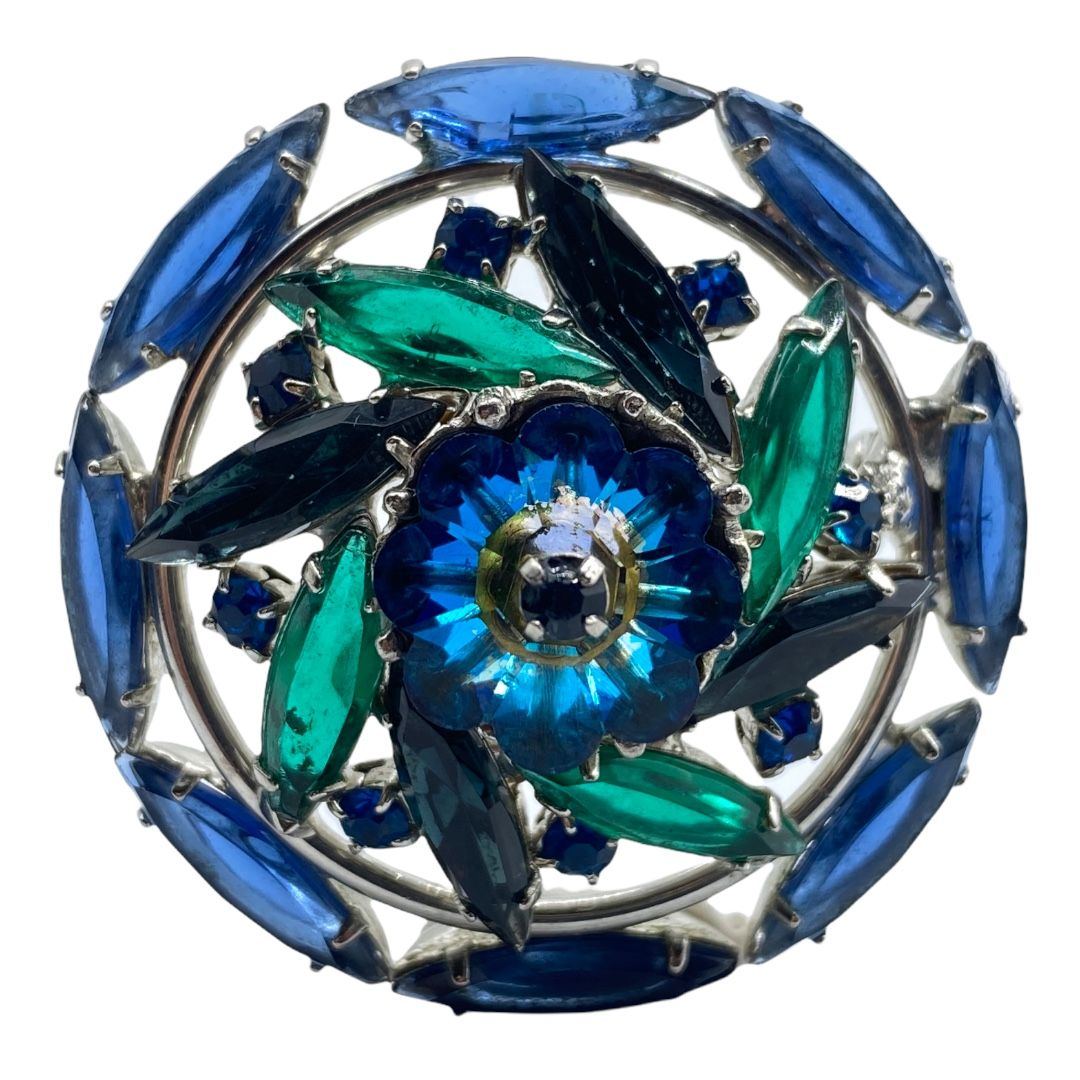 Pin-Wheel-Like Margarita Rhinestone Brooch
September 14, 2021
1950s Rhinestone Drop Earrings
September 14, 2021
Vintage Topaz-Colored Rhinestone Pendant Earrings
$22.00
These are lovely topaz-colored rhinestone earrings to go with your vintage topaz-colored brooches, necklaces and bracelets. The earrings feature three open-back navettes flanked by two rows of circ-cut tones. Slight two-toned effect. These would look smashing with a large collar sweater as a stand-alone! We just love when we come across something that adds a little sparkle but not too much drama!
1 in stock
• SKU: US-ER-2021-08-28 09.05.05-50-vjc-a-2
• Designer or Maker: Unknown
• Mark: None
• Style: Clip-back earrings
• Circa Date: 1950s
• Condition: Great
• Age Group: Adult
• Color: gold, teal
• Material: Brass, gold-tone plate, glass/crystal
• Size: These earrings measure almost 2″ t.l. x 1/2″ w.
• Type: Pendant earrings, 1950s rhinestone earrings, 1950s topaz-colored earrings, Gold-tone earrings, Navette-rhinestones, Rhinestone earrings, Fall-colored earrings.