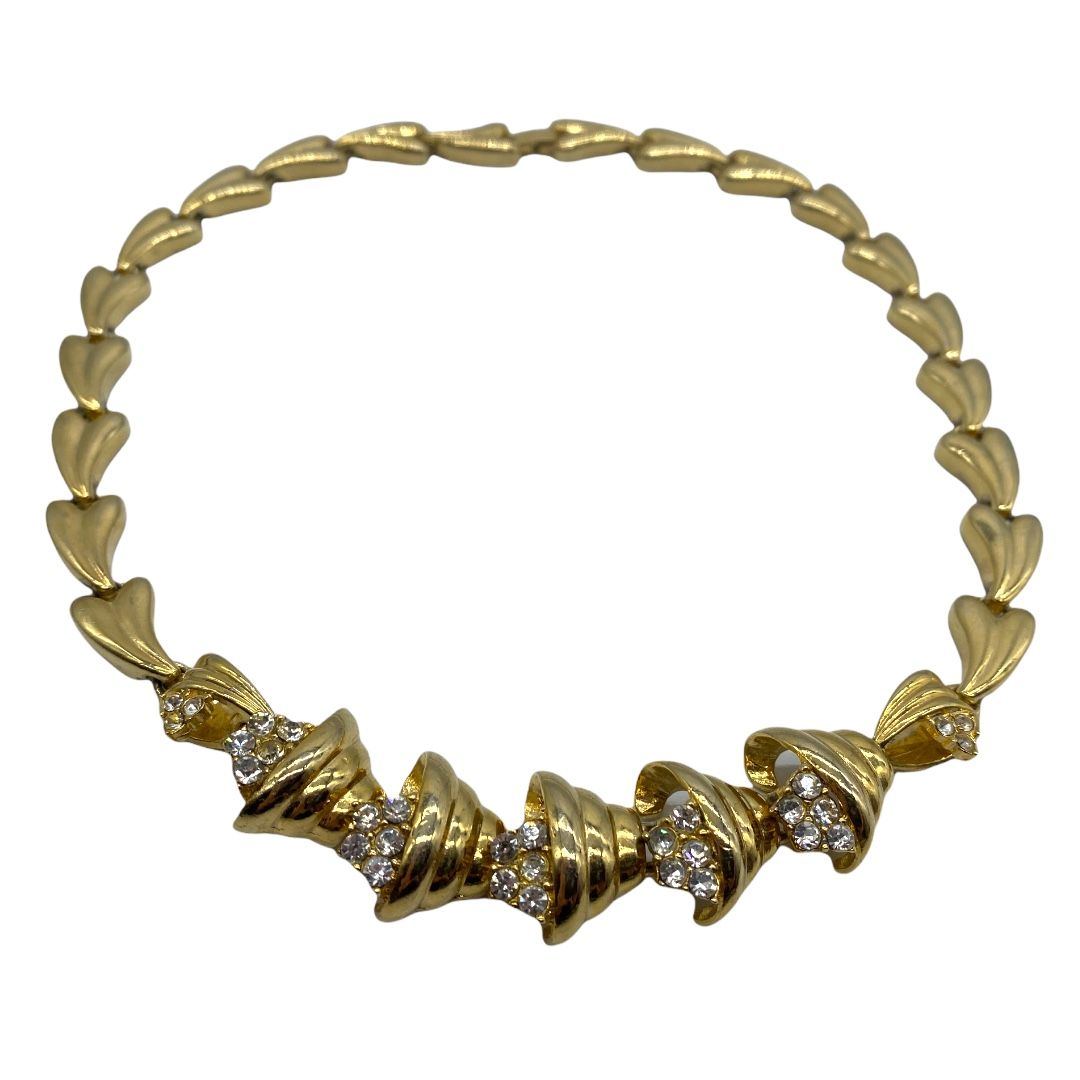 Vintage 1980s Deco-Style Gold-tone Rhinestone Necklace
September 1, 2021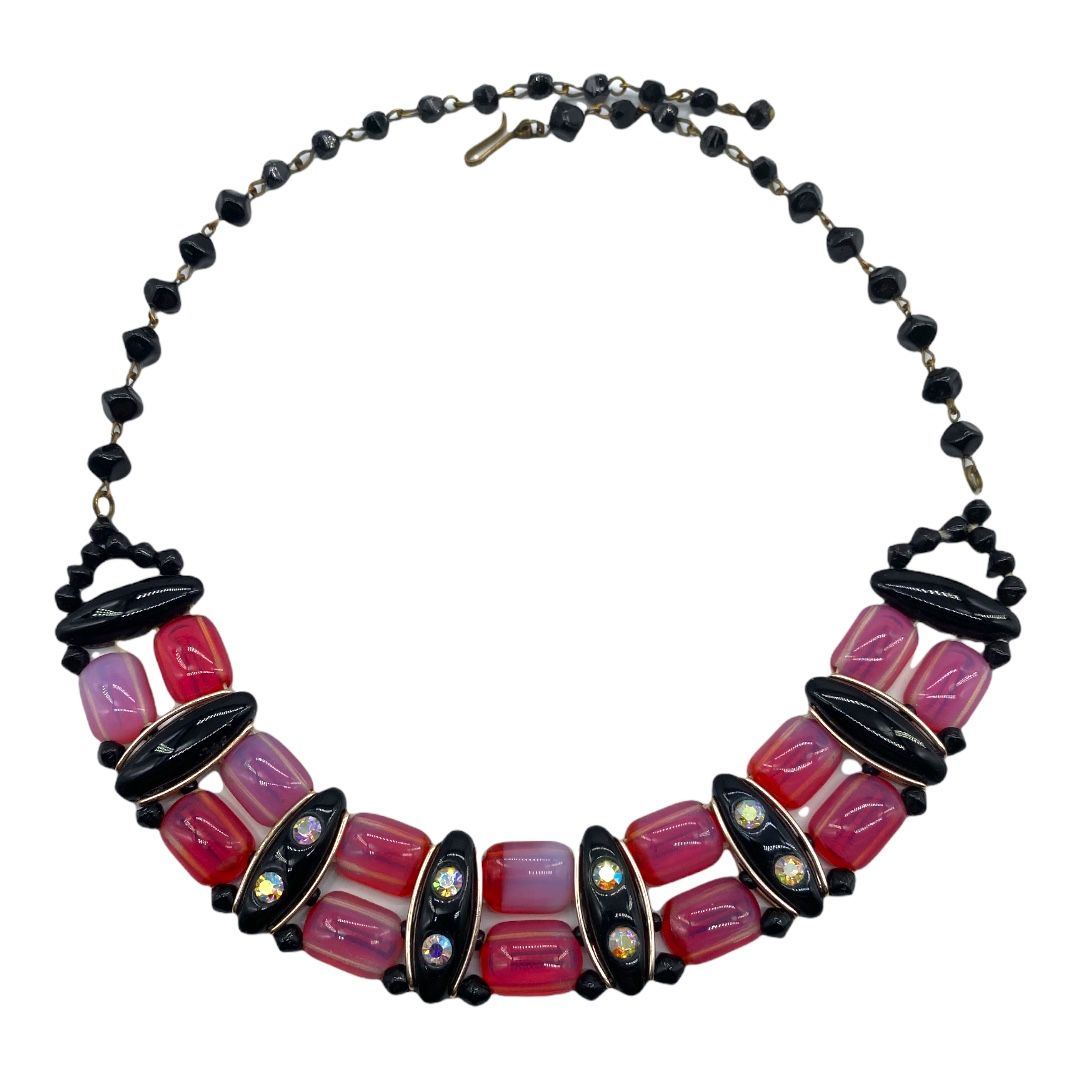 Vintage West German Deco-Inspired Glass Bead Necklace
September 3, 2021
Vintage Victorian Revival Brooch by Art
$39.00
This is a wonderful and fabulous faux garnet rhinestone brooch by Art. The brooch design is centered around a large oval stone flanked by embellished scrolls of tiny faux seed pearls and turquoise balls. At each side of the brooch is a simulated crown motif. Very regal in design! If you have a penchant for all things Royal then this is an excellent piece to add to your collection or wardrobe.
Out of stock
• SKU: AR-BC-2019-02-22 14.12.29-50-tjs-a-1
• Designer or Maker Art
• Mark: ART
• Style: Brooch
• Circa Date: 1960s
• Condition: Great. Some glue residue on the underside of the rhinestone that has changed color. Most likely can be removed.
• Age Group: Adult
• Color: Burgundy
• Material: White metal, glass, faux turquoise and faux pearl
• Size or Measurement: 2″ x 1 7/8″
• Type: Crown pin, vintage pin, royal pin, faux garnet brooch, 1960s jewelry, crown jewels,