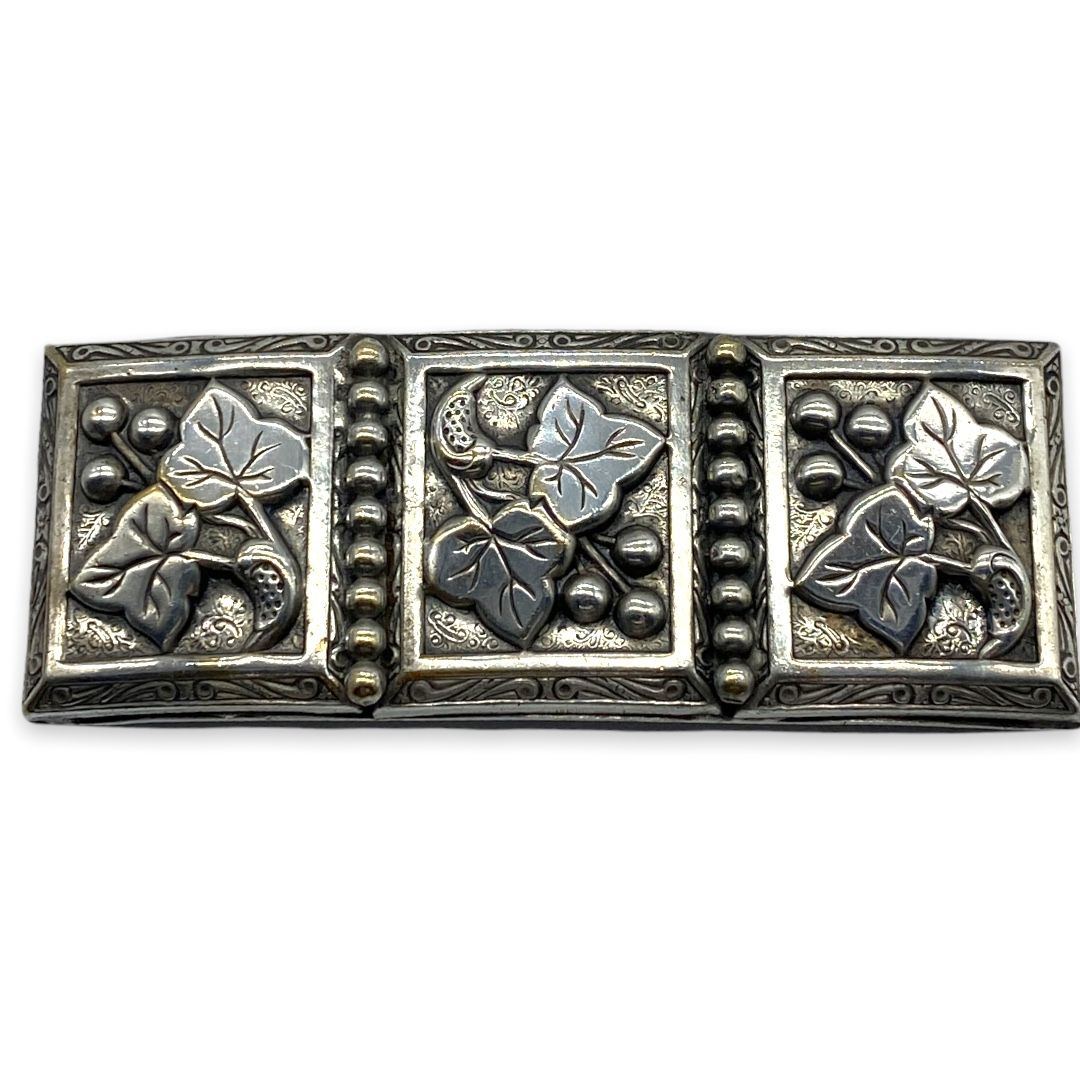 Early Large Grape Motif Panel Brooch by Ernest Steiner
October 27, 2021
Vintage Beaded Snake Serpent Brooch Pin Set by Mary B Hetz
November 8, 2021
Vintage Victorian Revival Mesh Intaglio Slide Bracelet
$12.99
Vintage Victorian revival mesh intaglio slide bracelet featuring a hematite-like centerpiece.
1 in stock
• SKU: US-BR-2021-10-26 12.42.15-50-vjc-a-5
• Designer or Maker: Unknown
• Mark: None
• Style: Slide bracelet
• Circa Date: 1950s
• Condition: Has some tarnish. Stone sits slightly above opening on one side. Not noticible. Price reduced to clearance.
• Age Group: Adult
• Color: gold, teal
• Material: Brass, gold-tone plate, silvery gray.
• Size or Measurement: Approx. 8″ end to end yielding about 7″ with folded over area. Clasp measures 1 1/2″ x 3/4″.
• Type: Victorian revival jewelry, Victorian revival bracelet, Intaglio bracelet, Gold-tone bracelet, Molded glass stone.