1970s Trifari Enamel Tapered Wedding Band Clip Earrings
April 23, 2022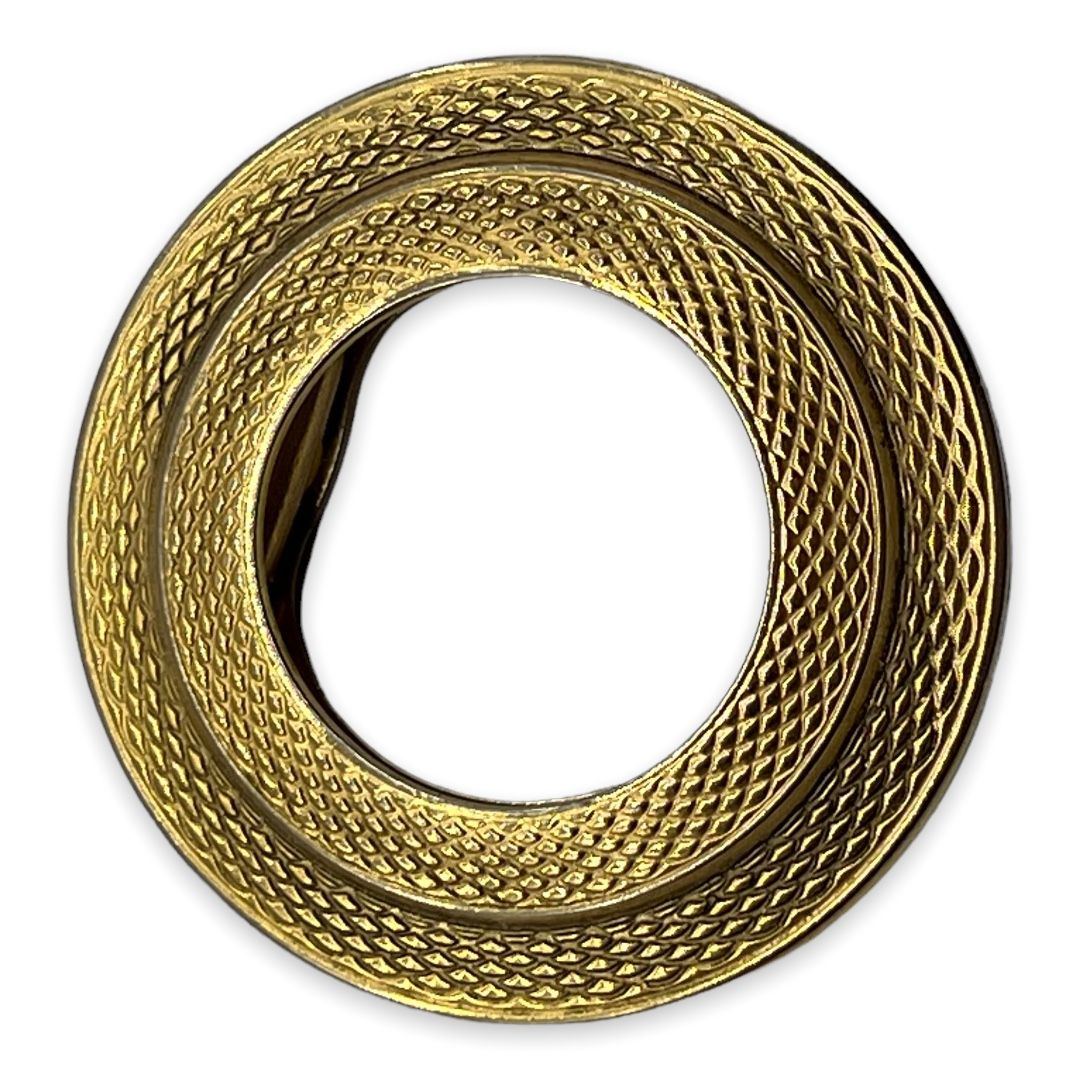 Vintage Tailored Gold-tone Money Clip Unisex
April 24, 2022
1949 Trifari Gold-tone Meteor Necklace
$79.00
Lovely vintage 1949 Trifari Meteor necklace. The choker necklace features glistening baguette mounted in a fiery swirl of metal.
1 in stock
SKU: TR-NE-2022-04-23 15.28.11-40-tjs-a-4
• Designer or Maker: TRIFARI
• Mark: Trifari Pat. Pend.
• Style: Choker necklace, fold-over clasp.
• Circa Date: late 1940s
• Condition: This piece has surface wear, more so on back side but still a lovely piece. Price reduced to clearance.
• Age Group: Adult
• Color: Gold
• Material: White metal, crystal, glass
• Size or Measurement: Neck measures approx. 15″.
• Type: • Type: Vintage Trifari jewelry, crown Trifari, Trifari jewelry, Trifari necklace, Trifanium plate, vintage necklace,
1940s jewelry, 1940s Trifari jewelry, crown Trifari, Vintage jewelry, Vintage jewellery, vintage costume jewelry, Trifari rhinestone, Trifari gold plate.