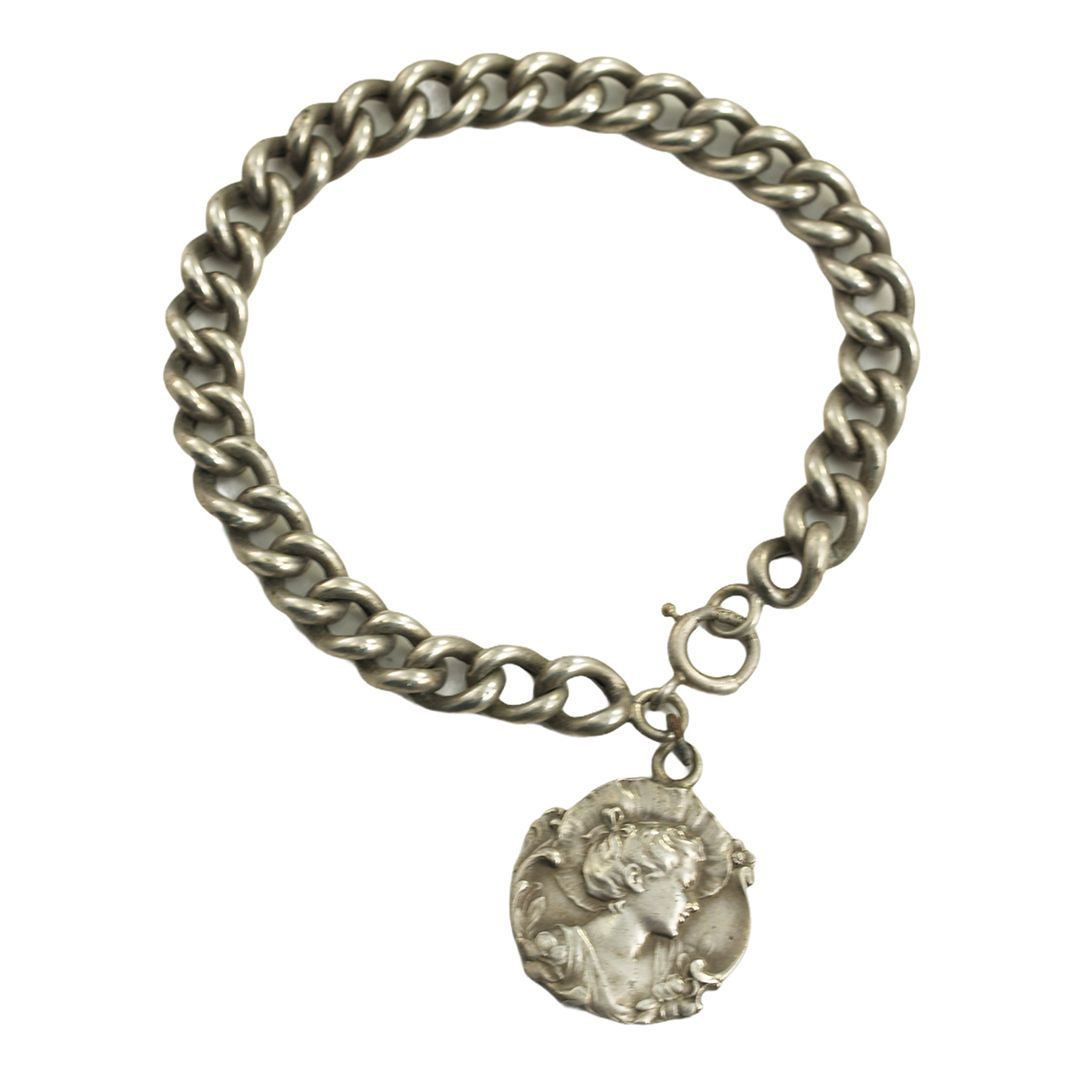 Vintage Art Nouveau Sterling Gibson Girl Charm Bracelet
July 5, 2021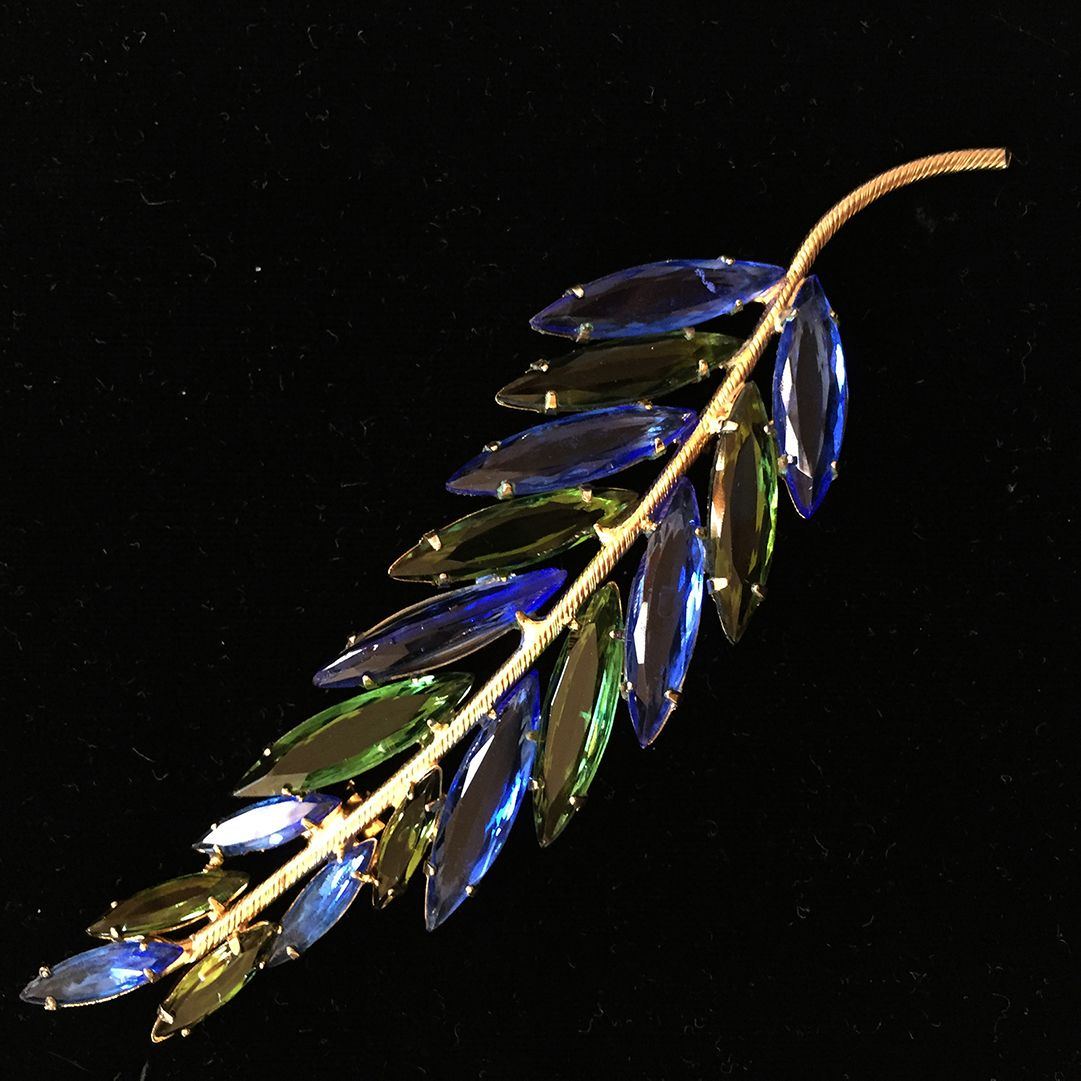 Huge Vintage Green and Blue Rhinestone Stylized Leaf Pin
July 5, 2021
Deco-style Openback Crystal necklace
$129.00
Brought to you by Vintage Jewelry Collect is this amazing vintage open back Deco crystal necklace. The multi-faceted glass is vibrant with lots of sparkle that is A MUST for this style of necklace. The finish is an antique-gold like finish. Not shiney brass. Beautiful piece for an Art Deco frock, bridal attire or an evening out when you don't want your necklace attire to distract from your outfit. Simply lovely!
1 in stock
• SKU:UN-NE-2018-06-03 10.41.33-50-tjs-a-4
• Designer or Maker Unknown
• Mark: None
• Style: Link necklace prong-set crystals
• Circa Date: 1950s
• Condition: Great to excellent
• Age Group: Adult
• Color: Gold tone
• Material: brass, gold tone plate, crystal, glass
• Size or Measurement: Approx. 23″ x 5/16″ w.
• Type: Vintage jewelry, Vintage jewellery, vintage Deco, crystal necklace, 1920s style, bridal necklace, open back, choker, prong set, Art Deco, gold tone necklace