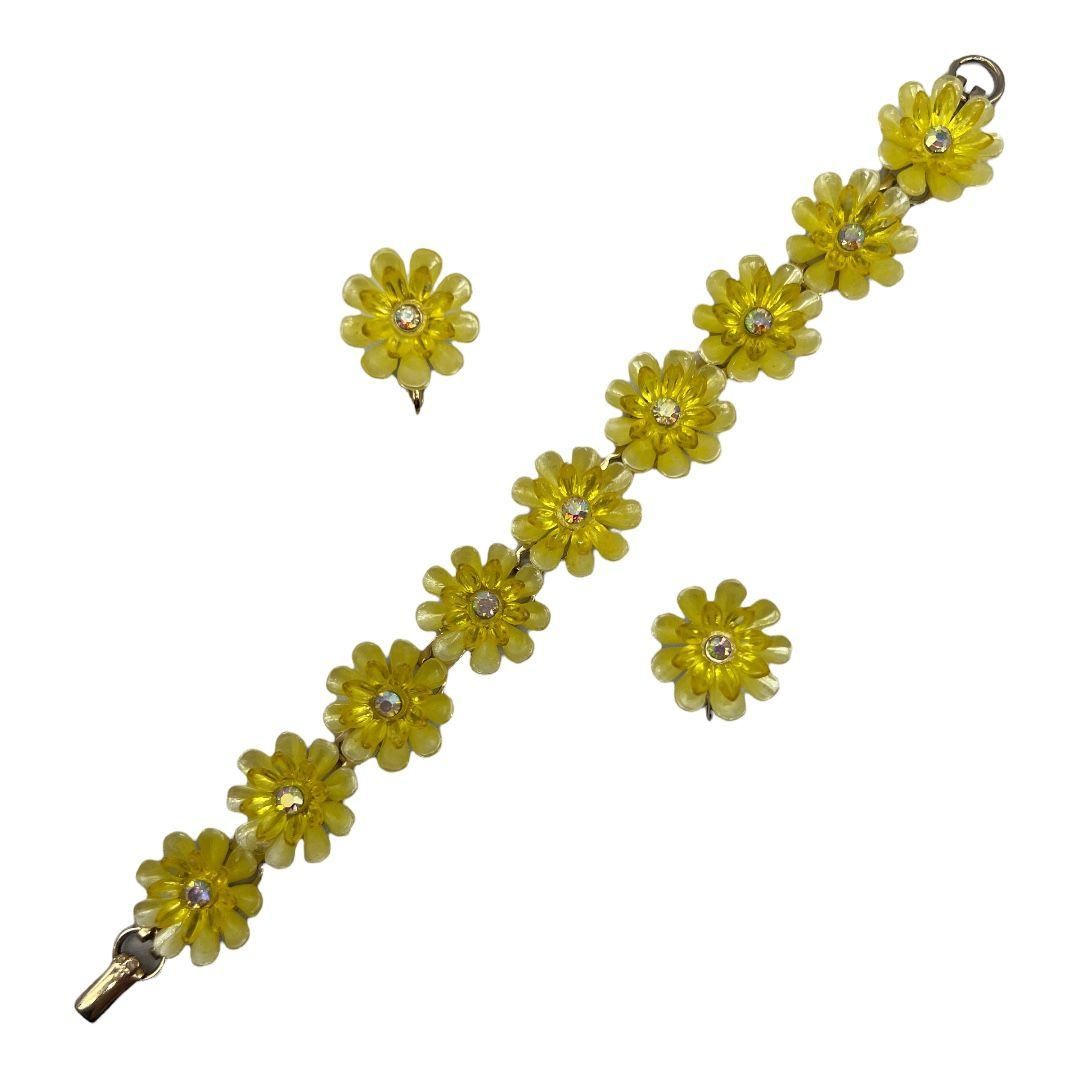 Vintage 1960s Plastic Daisy Flexible Link Bracelet and Earring Set
May 27, 2022
Vintage 1960s Crescent-shaped Rhinestone Brooch
May 27, 2022
1950s Red Aurora Borealis Rhinestone Collar Necklace
$39.00
Fabulous 1950s red aurora borealis rhinestone collar necklace featuring a 1 3/4″ drop of rhinestone swags. Red aurora borealis rhinestone pieces are harder to find. This piece is in extraordinary condition and a fun piece for lovers of vintage rhinestone jewelry.
1 in stock
• SKU: US-NE-2022-05-25 15.12.03-50-vjc-a-4
• Designer or Maker: Unknown
• Mark: None
• Style: Collar necklace with hook and chain closure
• Circa Date: 1950s-1960s
• Condition: Great with little wear on metal
• Age Group: Adult
• Color: Gold, red aurora borealis
• Material: Brass, gold-tone plate, glass/crystal
• Size or Measurement: Approx. 15″ t.l. x 1 3/4″ drop.
• Type: 1950s rhinestone necklace, Red aurora borealis rhinestones, 1950s rhinestone collar necklace.