Vintage Coro Collar Necklace
July 9, 2021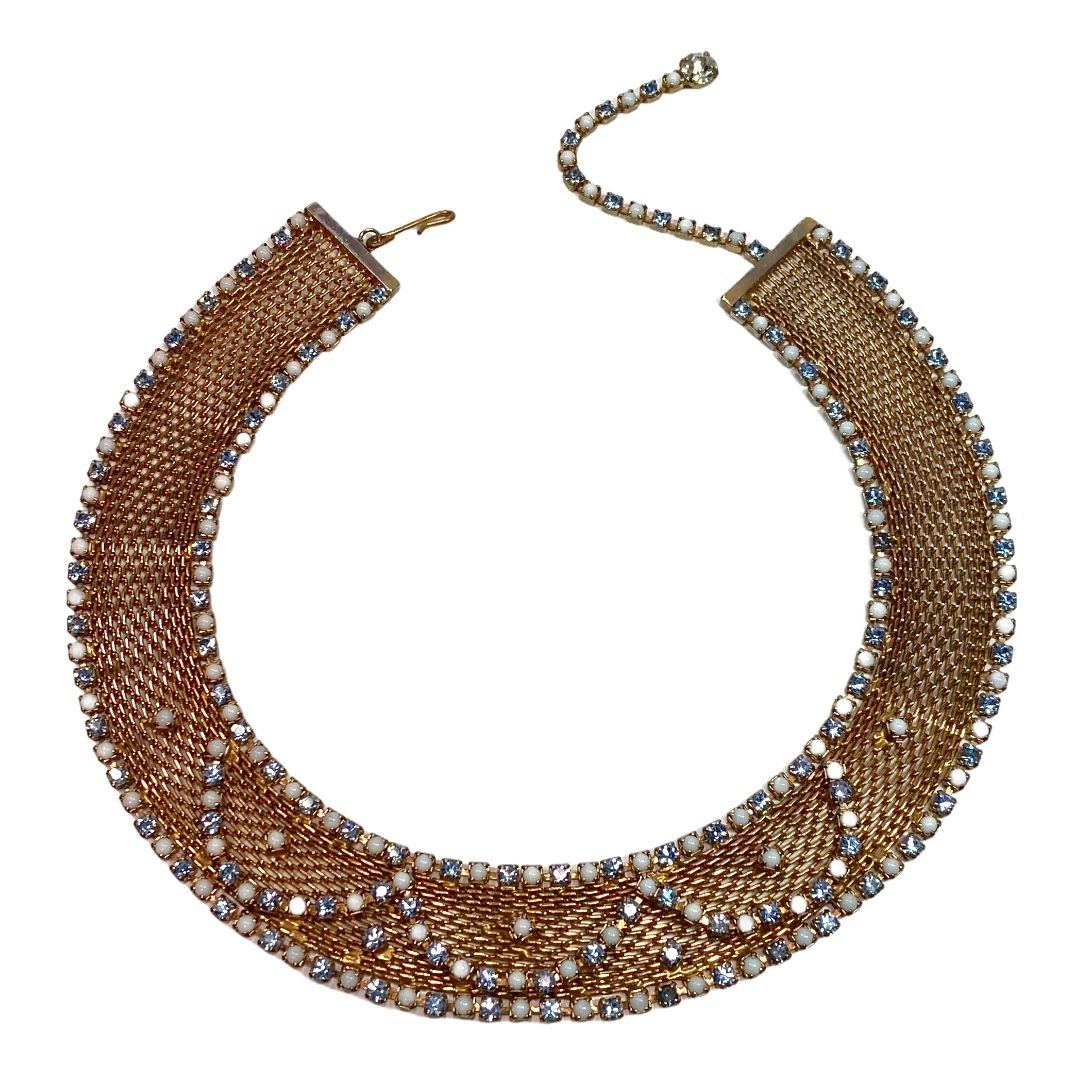 Hobe Mesh Collar Necklace
July 10, 2021
6-Strand Faux Pearl Hand Knotted Necklace
$59.00
Sensational and Elegant are the appropriate words to describe this fabulous 6-strand faux pearl hand-knotted necklace. The necklace is perfect for the wedding season. Japanese pearls are known as the best in the industry and were used by the most prominent costume jewelry manufacturers of the time.
1 in stock
• SKU:JA-NE-2018-05-03 11.54.26 50-tjs-a-4
• Designer Unknown
• Mark: Japan
• Style: Collar Necklace
• Circa Date: 1950s
• Condition: Good vintage. The chain has been replace and there is some metal wear on end pieces. Please note there are some photo editing artifacts on images.
• Age Group: Adult
• Color: Silver, cream
• Material: faux pearls
• Size or Measurement: 14″ end to end and then 18 1/2″ t.l. with a 3″ cascade.
• Type: Vintage necklace, vintage wedding jewelry, faux pearls, multi-strand necklace