Faux Carved Jade Flexible Link Bracelet
August 8, 2021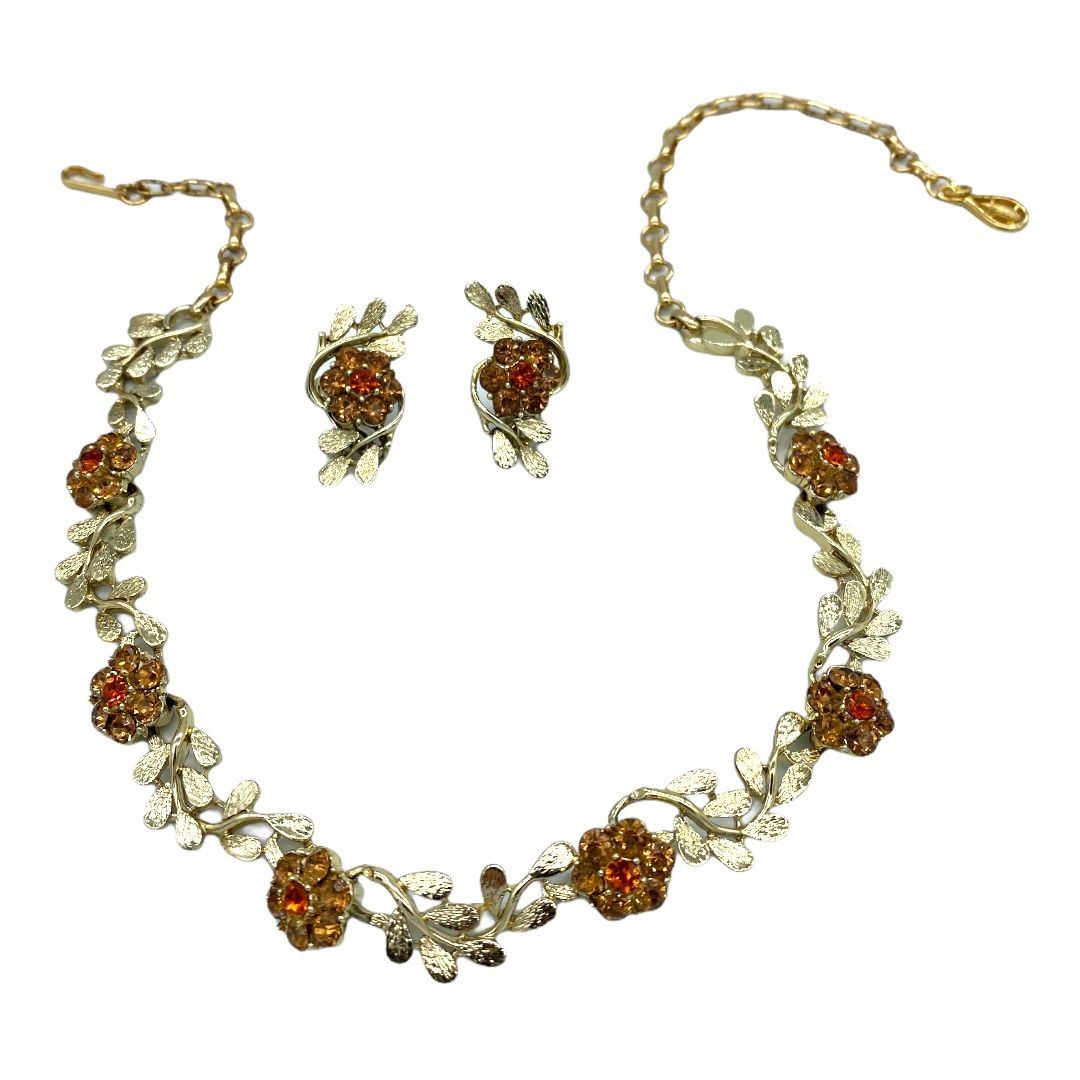 Coro Rhinestone Floral Motif Necklace Set
August 8, 2021
Fun Giant Elephant Pendant Necklace
$45.00
During the 1970s many jewelry manufacturers created jewelry designs that represented endangered species. Trifari, Napier and Celebrity were among a few that created wonderful large pendant necklaces with a social message. This beautiful necklace is in near-mint condition. Make a statement this summer by wearing this phenomenal piece!
1 in stock
• SKU: CE-NE-05282015_04-70-tjs-a-4
• Designer or Maker: Celebrity
• Mark: Celebrity
• Style: Pendant Necklace
• Circa Date: 1970s
• Condition: Excellent
• Age Group: Adult
• Color:Gold tone
• Material: white metal, gold tone plate
• Size or Measurement: Pendant measures approx: 3 3/4″ x 4 1/4″. Bilateral chains measure 11″ ea.
• Type: Vintage elephant jewelry, Vintage pendant necklace, elephant necklace, elephant jewellery, vintage costume jewelry, gold-tone necklace, large pendant necklace