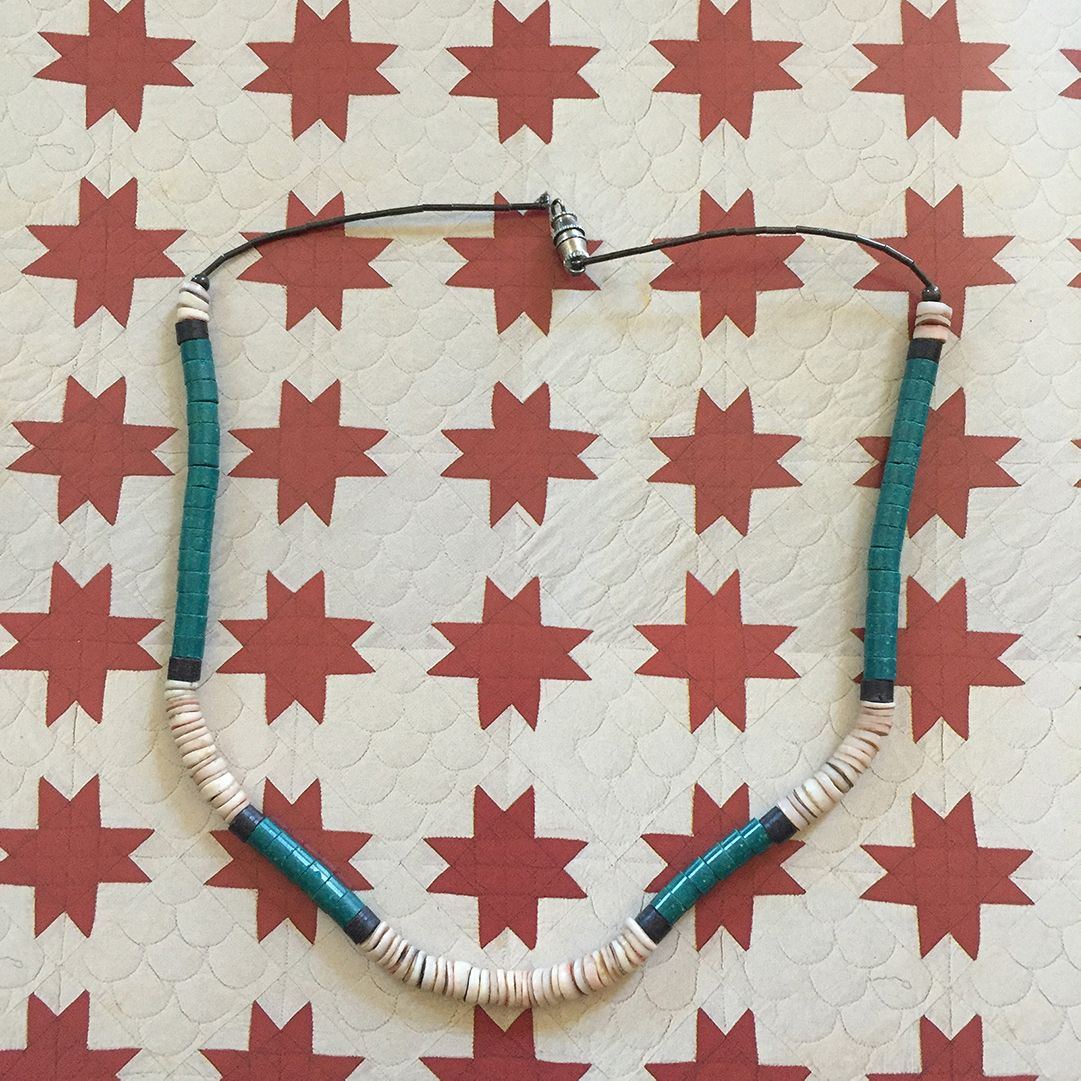 Vintage Southwestern Style Shell and Turquoise Necklace
July 5, 2021
Vintage 1970s White Enamel Double Chain Milkglass Pendant Necklace plus Free earrings
July 5, 2021
Vintage 1970s White Enamel and Gold Tone Pendant Necklace with Filigree Plaque and Earrings Set
$29.00
We had the opportunity to purchase some wonderful salesman samples of c. 1970s vintage white enamel and gold-tone pendant necklaces. Some, like this one have wonderful open metalwork or filigree findings and plaques. These pieces are perfect for summertime, a summer wedding or for what is known as cruise jewelry. The set consists of one necklace and a pair of earrings. This necklace features a double chain design with a large pendant suspending chain and a milk glass drop. The center of the plaque has a high-domed milk glass cabochon.
1 in stock
• SKU: US-NE-ER-2016-05-09 10.20.32-70s-vjc-a-6
• Designer or Maker: Unknown
• Condition: Excellent
• Circa Date: 1970s , '70s
• Age Group: Adult
• Color: Gold tone, Gold plated, White
• Material: Brass, White Enamel
• Size: Necklace measures approx 21″ with bi-lateral 10.5″ double chains. Pendant measures 1 1.2″ diameter with a 2 1/2″ drop. Earrings measure 5/8″ diameter. Spring ring closure.
Related Images: