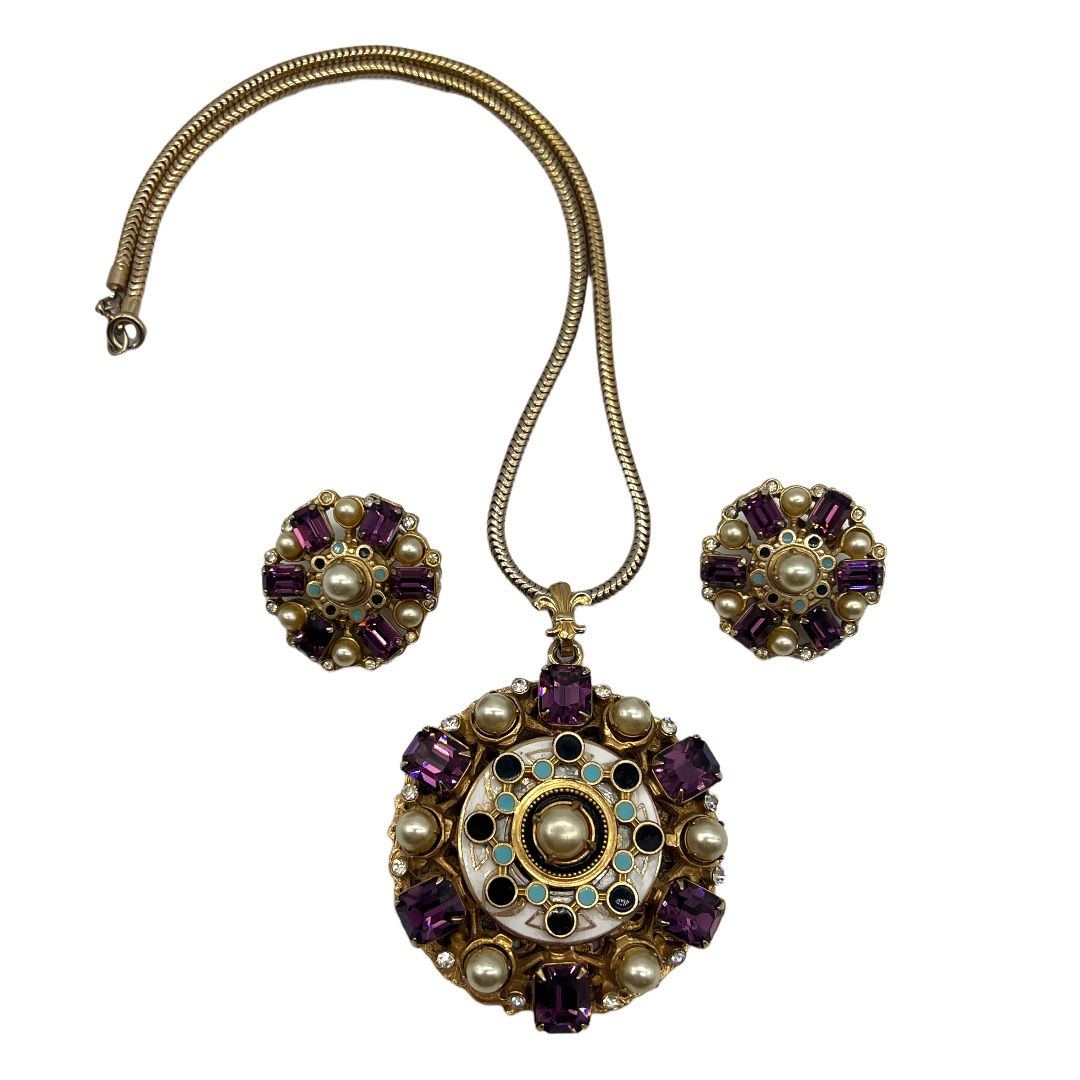 Amethyst Rhinestone Pearl Pendant and Earrings Set
August 31, 2022
Vintage c. 1950s Lavaliere Style Brooch and Earring Set
September 16, 2022
Funky Multi-strand Artisan Glass Bead and Faux Pearl Necklace
$58.00
This is a fun and funky artisan bead necklace featuring an array of art glass, translucent round beads and various brass findings suspended from BB chain with three strands. The piece has an interesting mix of baroque-style large faux pearls juxtaposed with translucent jewel-tone beads and brass almost tribal looking beads. It's makes for a fun festival look!
1 in stock
• SKU: US-NE-2022-09-03 13.35.02-20-vjc-a-4
• Designer or Maker: Unknown
• Mark: None
• Style: Long bib necklace
• Circa Date: 2000s
• Condition: Very good. There is some verdigris on some of the pin stems, especially the glass that has a "fixed" pin stem original to the bead and a few areas on brass beads. Does not take away from the beauty of the piece but gives added character. However, price reduced to cost.
• Age Group: Adult
• Color: Gold, Multi-color
• Material: Brass, gold-tone plate, glass/crystal, faux pearl, art glass, brass spacers, BB chain.
• Size or Measurement: Approx. 20″ with the shortest row being 12″.
• Type: Bead bib necklace, Artisan necklace, Multi-strand bead necklace, Art glass bead necklace.