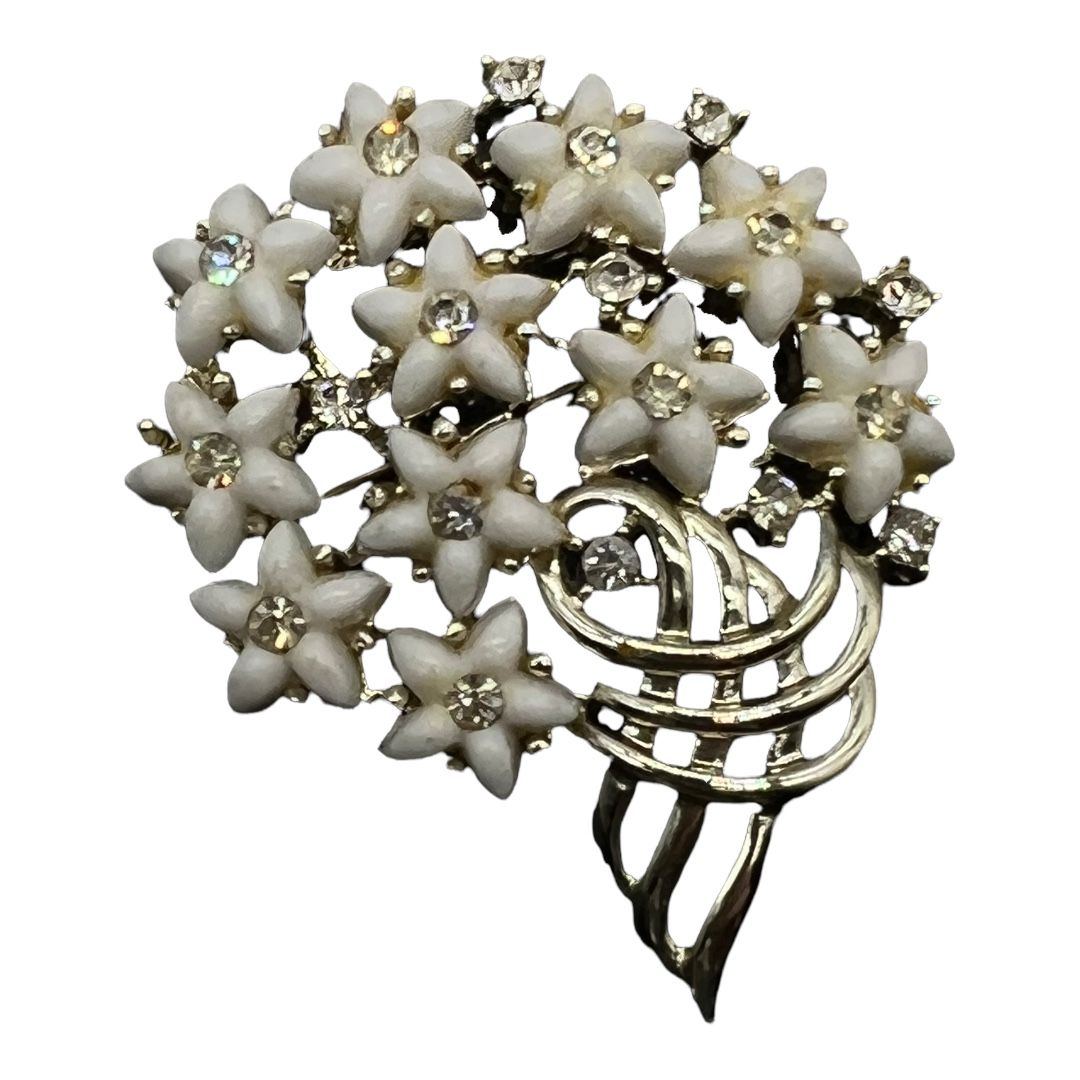 Kramer of New York White Floral Bouquet Pin
August 21, 2022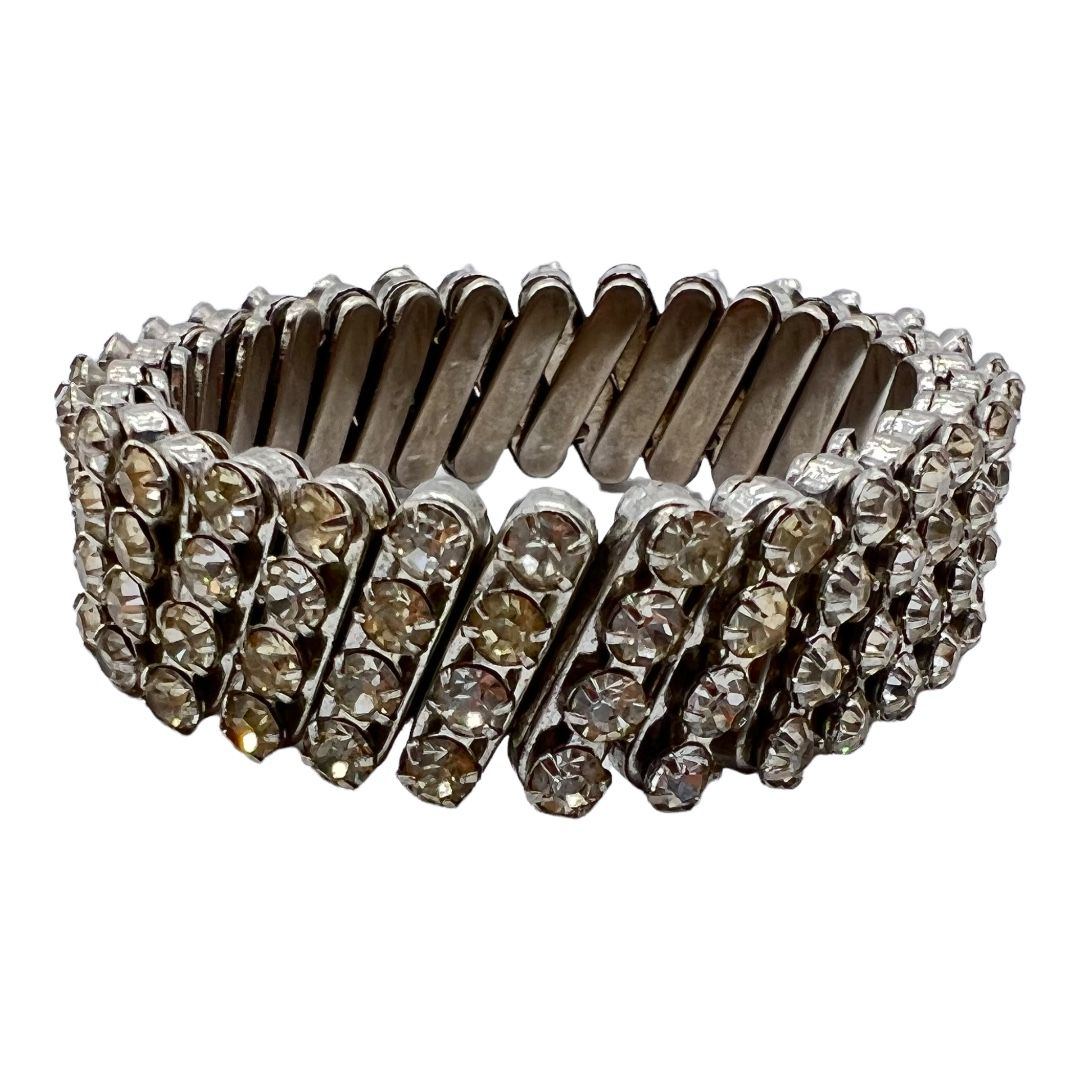 Fantastic 1950s Rhinestone Expansion Bracelet with Four Stone Rows
August 29, 2022
Gold Crown Inc. Elephant Pendant Necklace
$22.00
Gold Crown Inc. Elephant Pendant Necklace. Lovely vintage Gold Crown Inc. white enamel open metal work elephant themed pendant necklace with inner moving part. In 1963,  Gold Crown Inc. was founded by Italo Rotondo. Heopened his company in Providence to manufacture cast and brass jewelry as well as design lines for wholesalers. Prior to opening his company, Rotondo had been with Beatrix Jewelry Co. for 10 years.
1 in stock
• SKU: GC-NE-2022-06-05 11.48.32-70-vjc-a-4
• Designer or Maker: Gold Crown
• Mark: Gold Crown
• Style: Pendant necklace
• Circa Date: 1960s
• Condition: Some minor enamel loss.
• Age Group: Adult
• Color: Gold, white
• Material: White metal, brass, gold-tone plate.
• Size or Measurement: Approx. Pendant measures 3 1/2″ w. x 3″ t.l. with bi-lateral chains measuring 10 1/2″ t.l. and 12″ t.l.
• Type: Elephant necklace, Gold Crown Inc. necklace, Gold Crown Inc. elephant necklace, White enamel necklace.