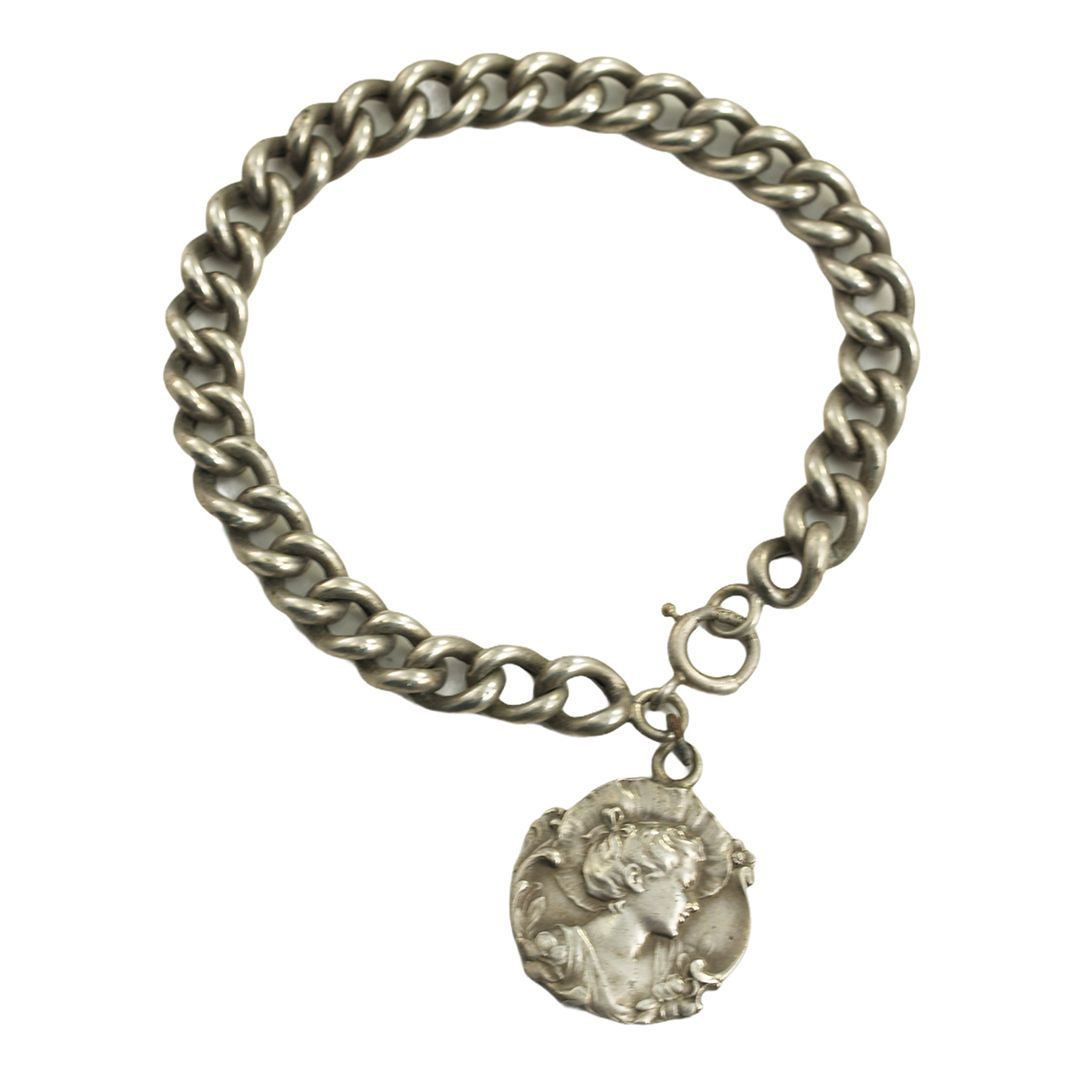 Vintage Art Nouveau Sterling Gibson Girl Charm Bracelet
July 5, 2021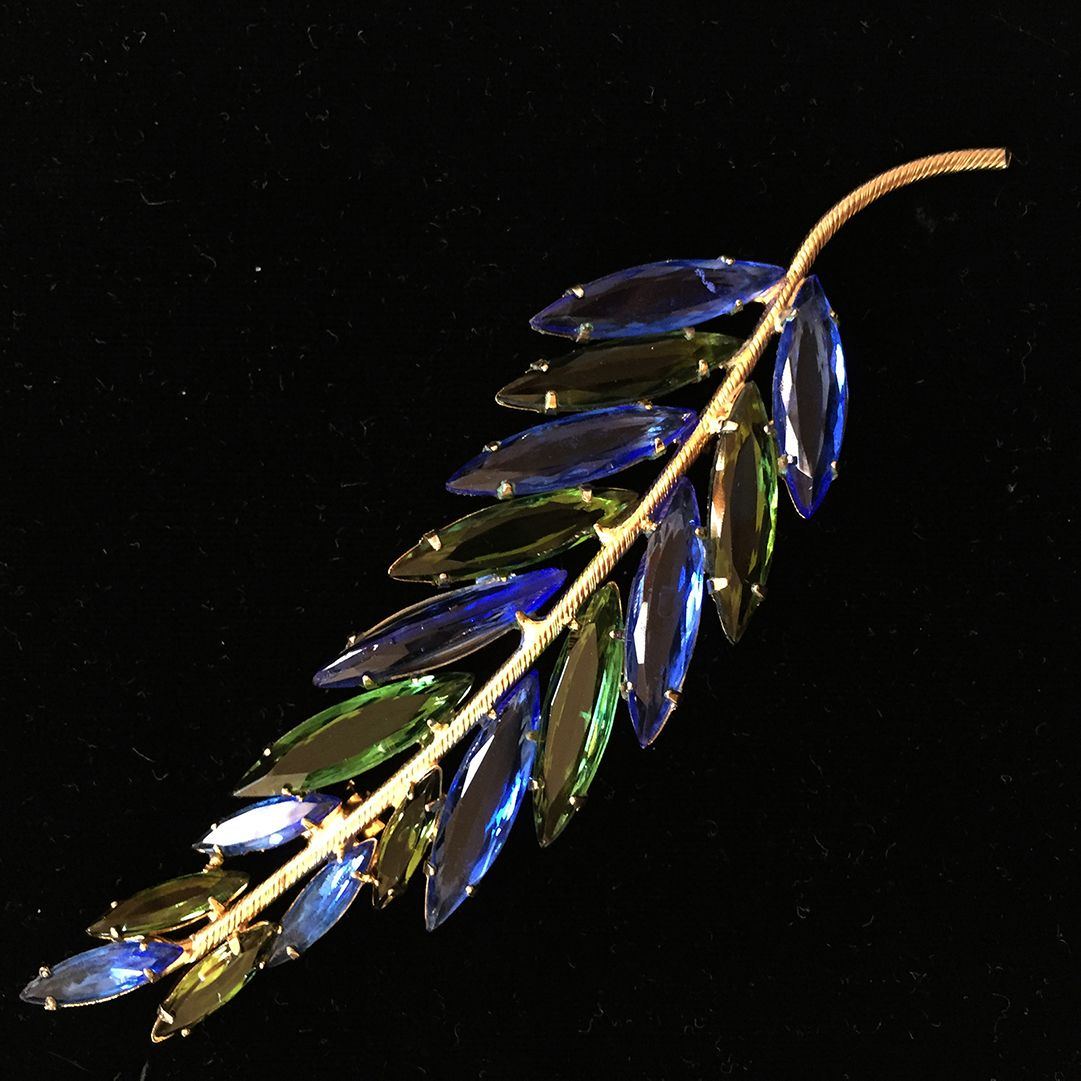 Huge Vintage Green and Blue Rhinestone Stylized Leaf Pin
July 5, 2021
Large Bergere Headlight Rhinestone Pendant
$29.00
For your consideration is this large vintage c. 1950s Bergere "headlight" rhinestone gold tone pendant. It has a wonderful amorphic design. It's a lovely piece to add to a simple chain. Please see my matching Bergere (marked) earrings.
1 in stock
• SKU:NE-BE-2018-06-14 15.31.22-50-tjs-a-4
• Designer or Maker Bergere
• Mark: Unmarked
• Style: Pendant
• Circa Date: 1950s
• Condition:rhinestone does show some minor surface scratches (more pronounce in hi-resolution photo. Minor surface wear.
• Age Group: Adult
• Color: Gold tone, aurora borealis
• Material: white metal, gold tone place, crystal, glass
• Size or Measurement: 1 3/4″ tl x 1 15/16″ w.
• Type: Vintage jewelry, Vintage jewellery, vintage bergere jewelry, bergere pendant, headlight rhinestone, tailored jewelry, large pendant goldtone jewelry. KJL headlight