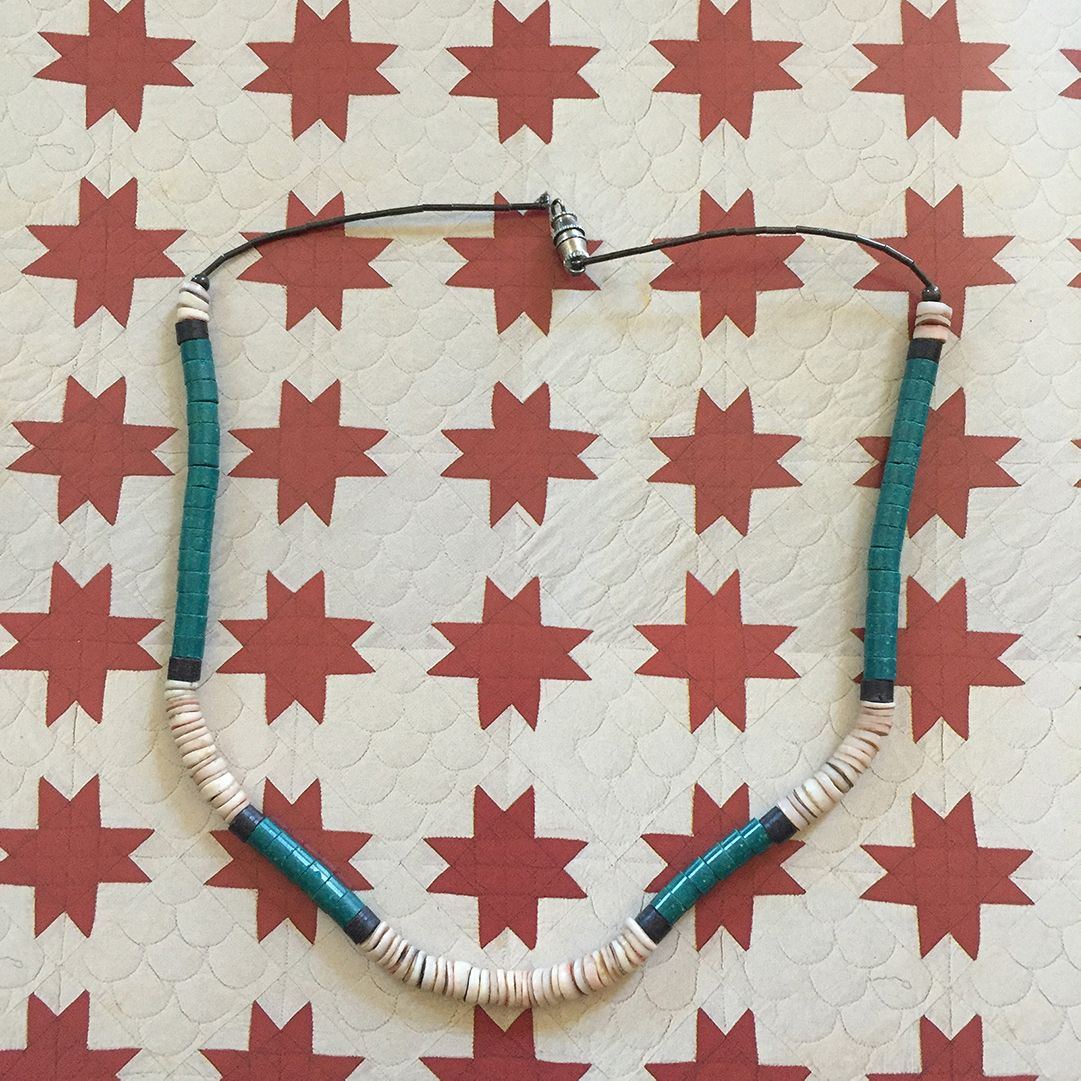 Vintage Southwestern Style Shell and Turquoise Necklace
July 5, 2021
Vintage 1970s White Enamel Double Chain Milkglass Pendant Necklace plus Free earrings
July 5, 2021
Large Vintage Carnelian Cabochon and Faux Pearl Brooch Pin
$34.00
This fun and understated large vintage carnelian cabochon and faux pearl brook pin pairs well with the current fashion colors hitting street fashion. Adorn a vintage jean jacket or accent a salmon-colored ruffled blouse. Either way, you will be in step with today's fashion. This c. 1950s brooch has swedge construction with a circle of evenly spaced oval carnelian-colored cabs, surmounted by pearly half-domed pearls with an aurora borealis coating and a large center Czech or German glass moonglow stone. The three colors and visual texture from the nature of the stones' material give this piece a great look.
1 in stock
• SKU: Item # US-BC-2016-11-22 14.38.48-50s-tjs-a-1-al
• Designer or Maker: Unknown
• Mark: None
• Style: Art Glass Brooch
• Closure: Safety pin closure
• Circa Date: 1950s-1960
• Condition: In EXCELLENT condition with some dirt on the underside plating.
• Age Group: Adult
• Color: Gold tone, carnelian, pearl, cream.
• Material: Brass, glass
• Size or Measurement: 2 5/8″ in diameter and approximate 1/2″ in height.
• Type Vintage jewelry, Vintage jewellery, costume jewelry, vintage brooch, swedge, swedgey, 1950s brooch, 1960s brooch, carnelian, moonstone, moonglow, Czech, German