Vintage Yellow Givre Rhinestone Brooch
May 27, 2022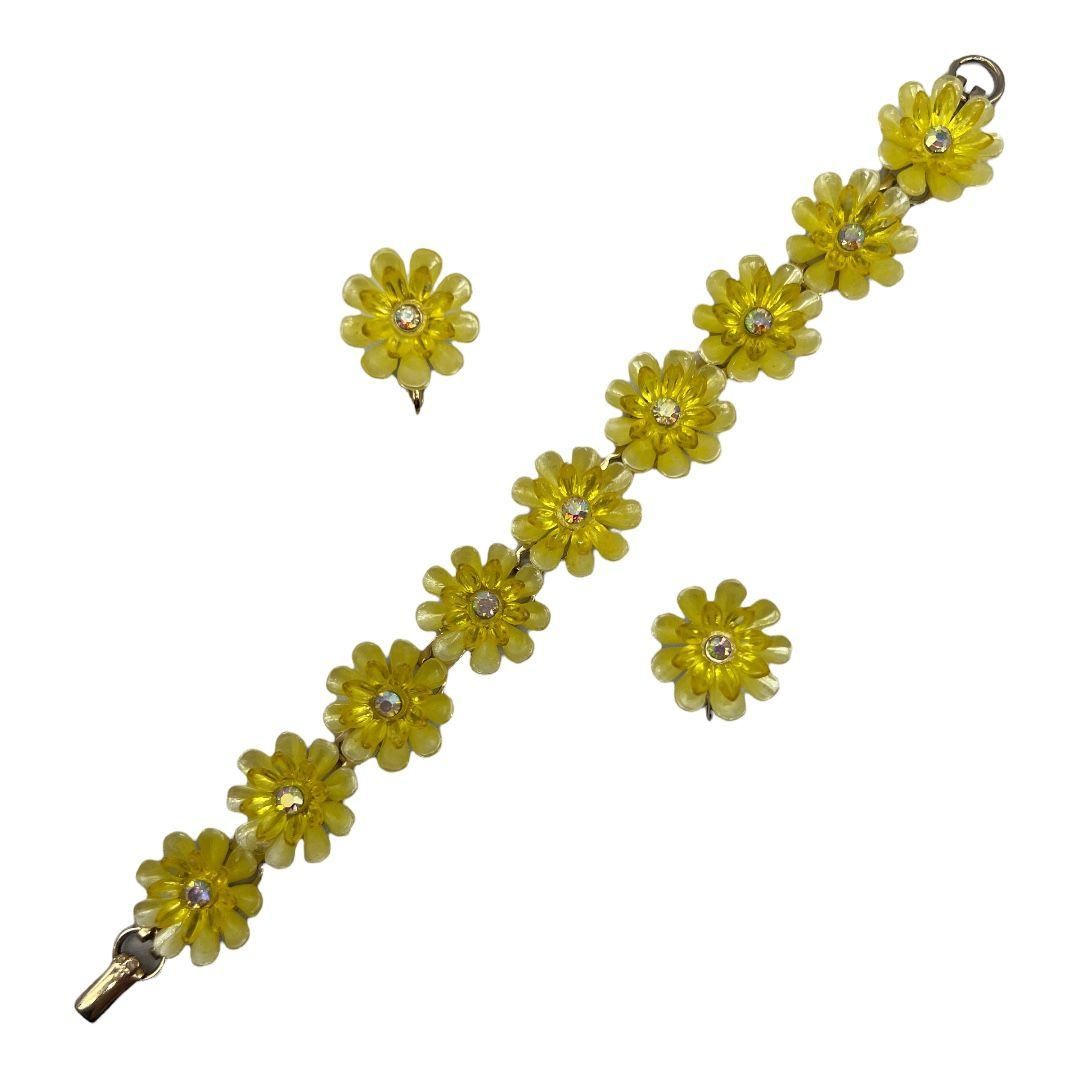 Vintage 1960s Plastic Daisy Flexible Link Bracelet and Earring Set
May 27, 2022
Vintage 1950s Purple Rhinestone Necklace and Bracelet Set
$59.00
Vintage 1950s purple rhinestone necklace and bracelet set featuring faceted rhinestones cut similarly to the "cushion cut." Stones have a rounded faceted surface. The necklace features three large rectangular stones flanked by circular rhinestones. The bracelet features an alternating pattern of circ. and rectangular stones.
1 in stock
• SKU: US-NE-BR-2022-05-24 13.46.51-50-vjc-a-6
• Designer or Maker: Unknown
• Mark: None
• Style: Collar necklace and rhinestone chain bracelet
• Circa Date: 1950s
• Condition: Excellent. This set appearts to have never been worn.
• Age Group: Adult
• Color: Silver, purple
• Material: Brass, Silver-tone plate, glass/crystal
• Size or Measurement: Approx. Bracelet measures 7 1/4″ t.l. x 3/4″ w. Necklace measures 14 1/4″ total length. Approx 14″ wearable length. Runs small.
• Type: 1950s rhinestone necklace set, 1950s rhinestone jewelry, Purple rhinestones vintage costume jewelry, Vintage costume purple rhinestone set.