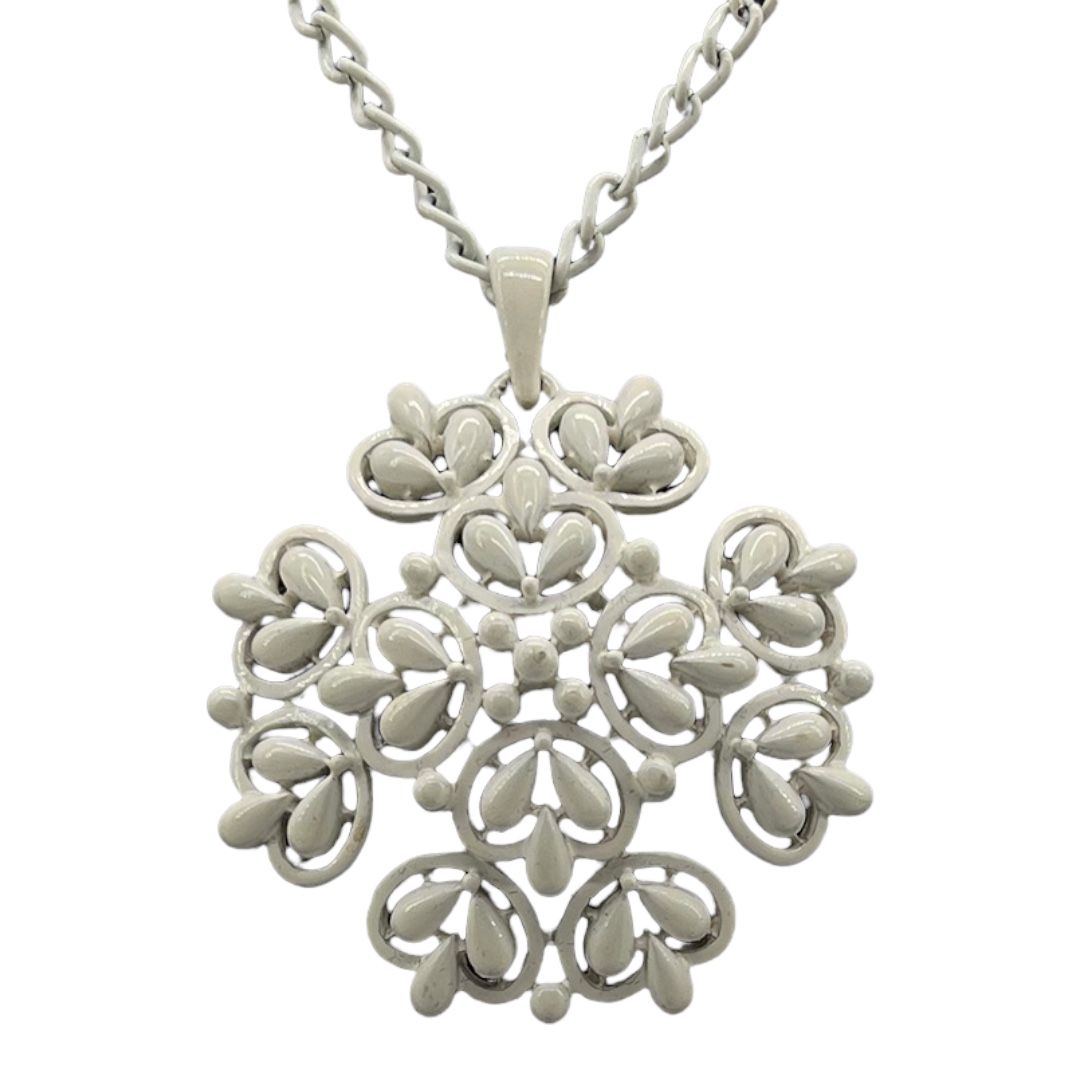 1960s Trifari White Enamel Necklace
May 6, 2022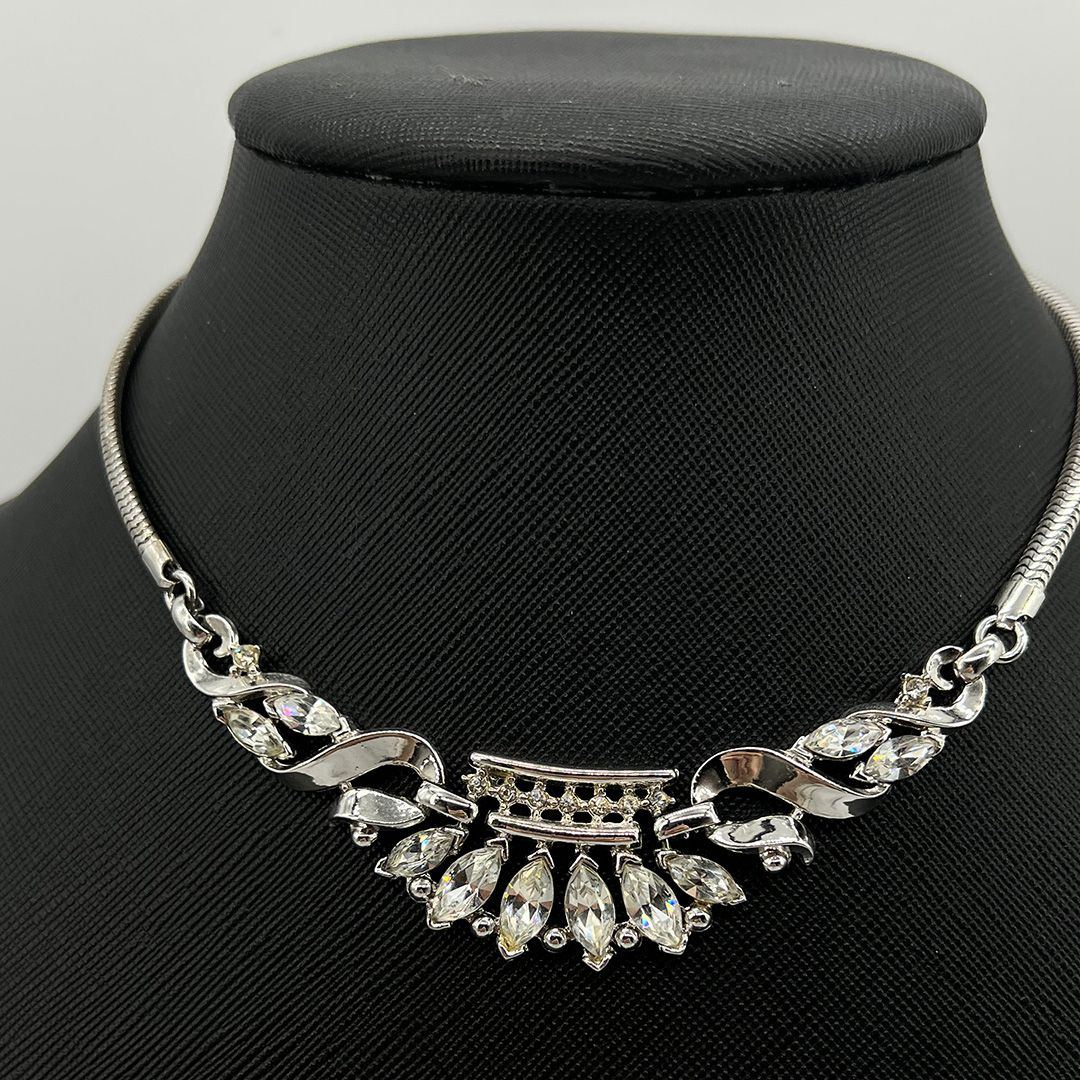 1950s Silver-tone Trifari Coronet Necklace
May 6, 2022
Vintage 1980s Red Lucite Collar Necklace
$49.00
This necklace came to us via a salesman sample purchased nearly 2 decades ago. It features three strands of translucent red and gilt-colored beads with open-metal-work medallions. Great piece to complement a stack of clear Bakelite bangles. Lightweight and comfortable to wear.
1 in stock
• SKU: US-NE-2022-04-26 14.34.58-80-vjc-a-4
• Designer or Maker: Unknown
• Mark: None
• Style: Choker necklace
• Circa Date: 1980s
• Condition: In terrific condition. Never worn but does shows some signs of tarnish.
• Age Group: Adult
• Color: Gold, red
• Material: Brass, gold-tone plate, Lucite/hard resin
• Size or Measurement: Approx. 18 1/2″ wearable length
• Type: 1980s necklace, Red Lucite necklace, 1980s glamour