Weiss Faux Jade Wire Brooch
September 24, 2022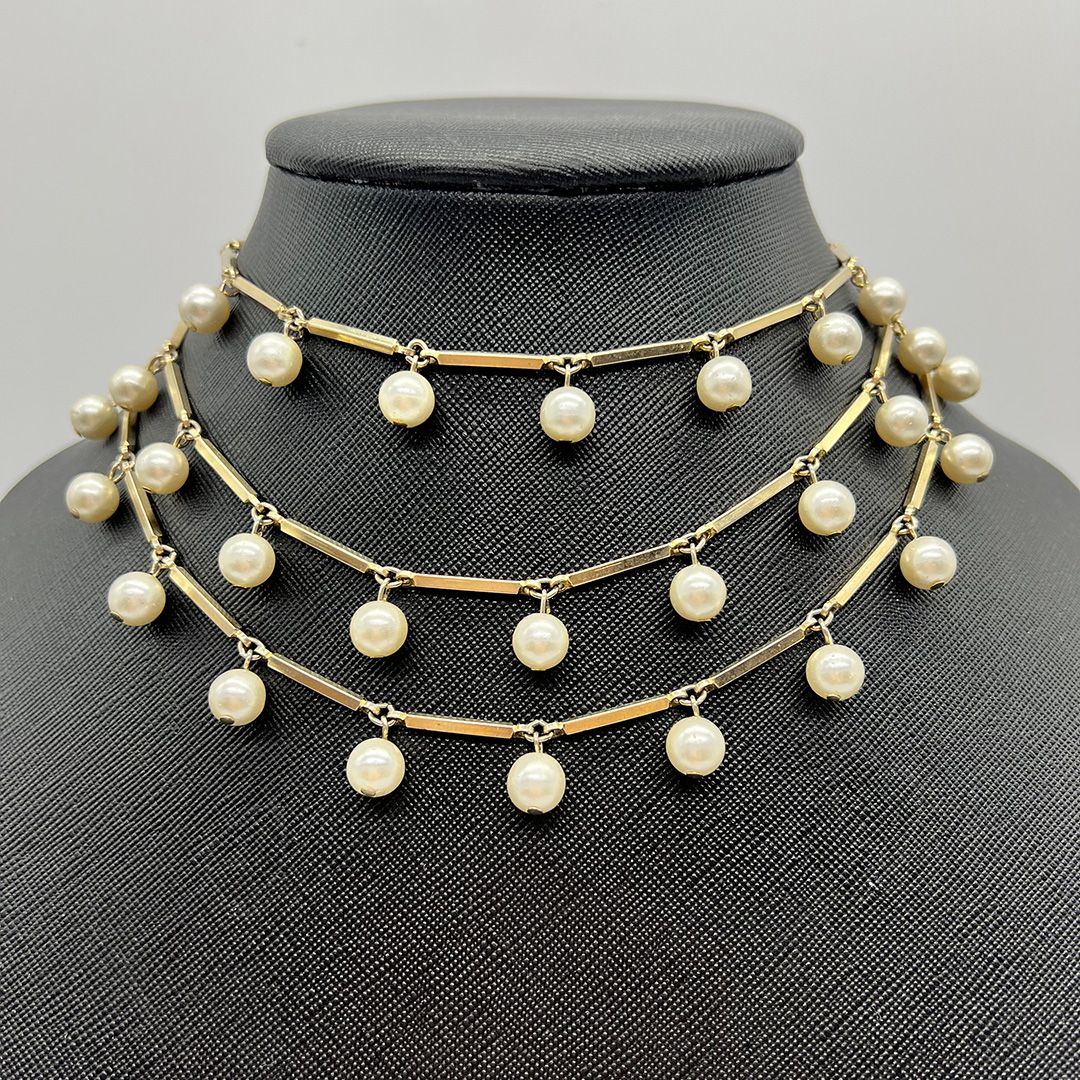 Triple Strand Faux Pearl Chain Necklace
September 24, 2022
Vintage Auto Valet Charm Bracelet
$22.00
Very cute vintage c. late 1940s car valet charm bracelet featuring five charms (curve; no parking, auto, stop and danger). Perfect for someone who loves vintage auto collectibles or who is a valet. Great fun!
1 in stock
• SKU: US-BR-2022-09-17 15.21.57-40-vjc-a-5
• Designer or Maker: Unknown
• Mark: None
• Style: Charm bracelet with ring-pull safety clasp.
• Circa Date: 1940s
• Condition: Has some tarnish and minor surface wear.
• Age Group: Adult
• Color: Silver.
• Material: Brass, silver-tone plate.
• Size or Measurement: Approx. 7 1/4″ t.l.
• Type: Vintage charm bracelet, Auto theme charm bracelet, 1940s charm bracelet.