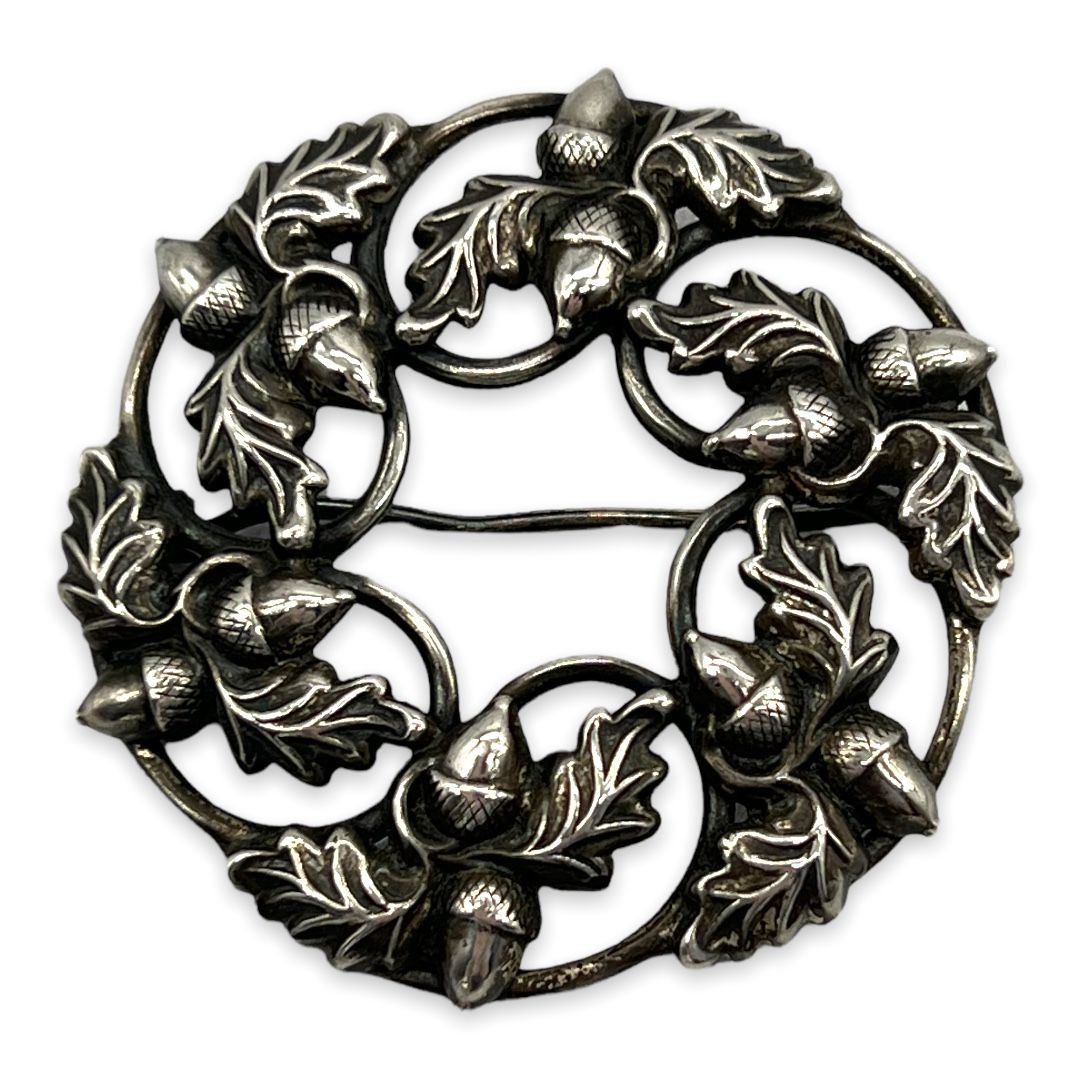 Sterling Danecraft Acorn Wreath Pin
April 15, 2022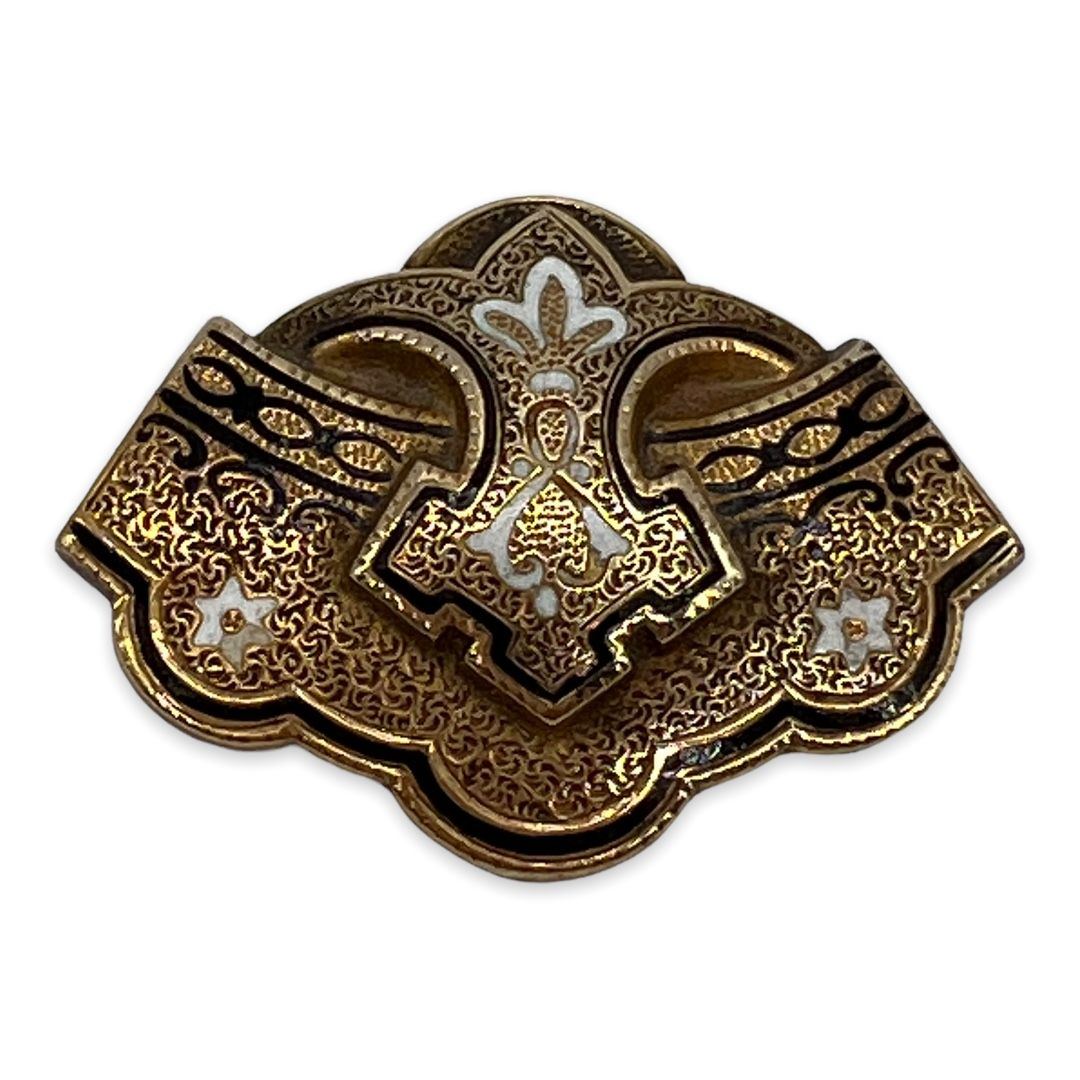 Victorian Gold-filled Talle d'epargne Pin
April 16, 2022
Vintage Silver Knifewing Pin
$459.00
Lovely vintage silver knifewing pin. This mosaic inlaid pin is a wonderful example of native American jewelry constructed with coral, turquoise, and onyx. The piece features two dancers. Please note this is out of our knowledge base, so please ask questions before purchasing.
1 in stock
• SKU: US-BC-2022-03-27 16.11.02-50-vjc-a-1
• Designer or Maker: Unknown
• Mark: None
• Style: Brooch
• Circa Date: 1950s
• Condition: The pin stem is bent toward the safety catch. The safety catch is stiff. Priced accordingly for clearance.
• Age Group: Adult
• Color: Silver, turquoise, coral color
• Material: Sterling, coral, turquoise.
• Size or Measurement: Approx. 1″ x 1 1/4″ w.
• Type: Native American jewelry, Knifewing jewelry, Knifewing pin, silver mosaic pin.