1960s Faceted Crystal Necklace and Bracelet Set
February 3, 2023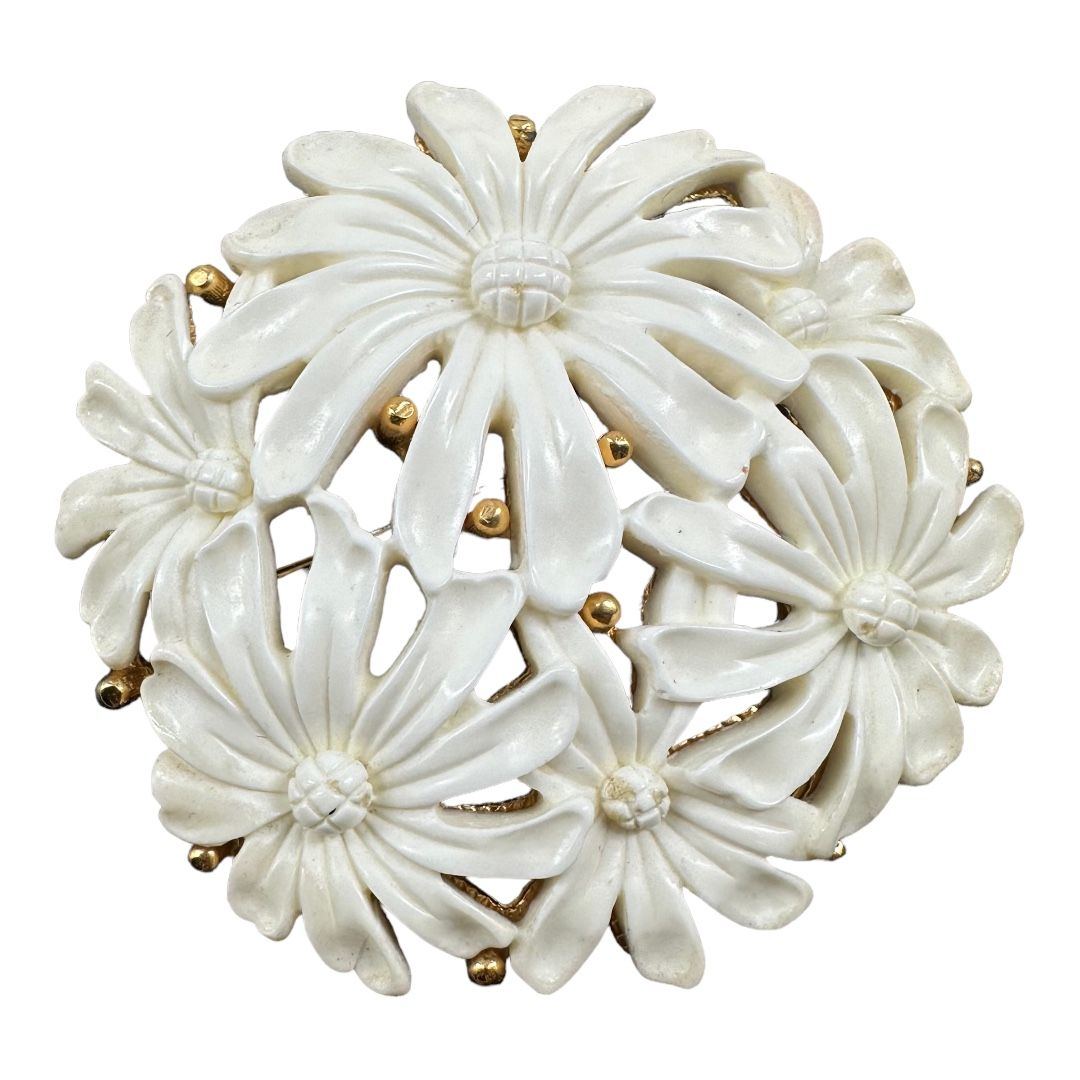 Monet White Flower Resin Brooch
February 17, 2023
1950s Faux Fire Opal Collar Necklace Goldette Style
$42.00
This is a lovely collar necklace that features floral cups accented with clear rhinestones flanked by pear-shaped faux fire opal stones. The center of the necklace suspends a decorative drop. The necklace is plated in an antiqued-gold plate yielding a old-world feel. The piece resembles some "Goldette" pieces we have seen. Unsigned.
1 in stock
SKU: US-NE-2022-11-14 17.21.27-50-vjc-a-4
Designer or Maker: Unknown
Mark: None
Style: Collar necklace
Circa Date: 1950s
Condition: There is no notable condition issues.
Age Group: Adult
Color: Gold, clear, pinks
Material: White metal, brass, antiqued-gold-tone plate, glass/crystal.
Size or Measurement: Approx. 13 1/4″ wearable length. Perfect for
Type: Collar necklace, Goldette style, Victorian revival necklace, faux fire opal.
Related Images: