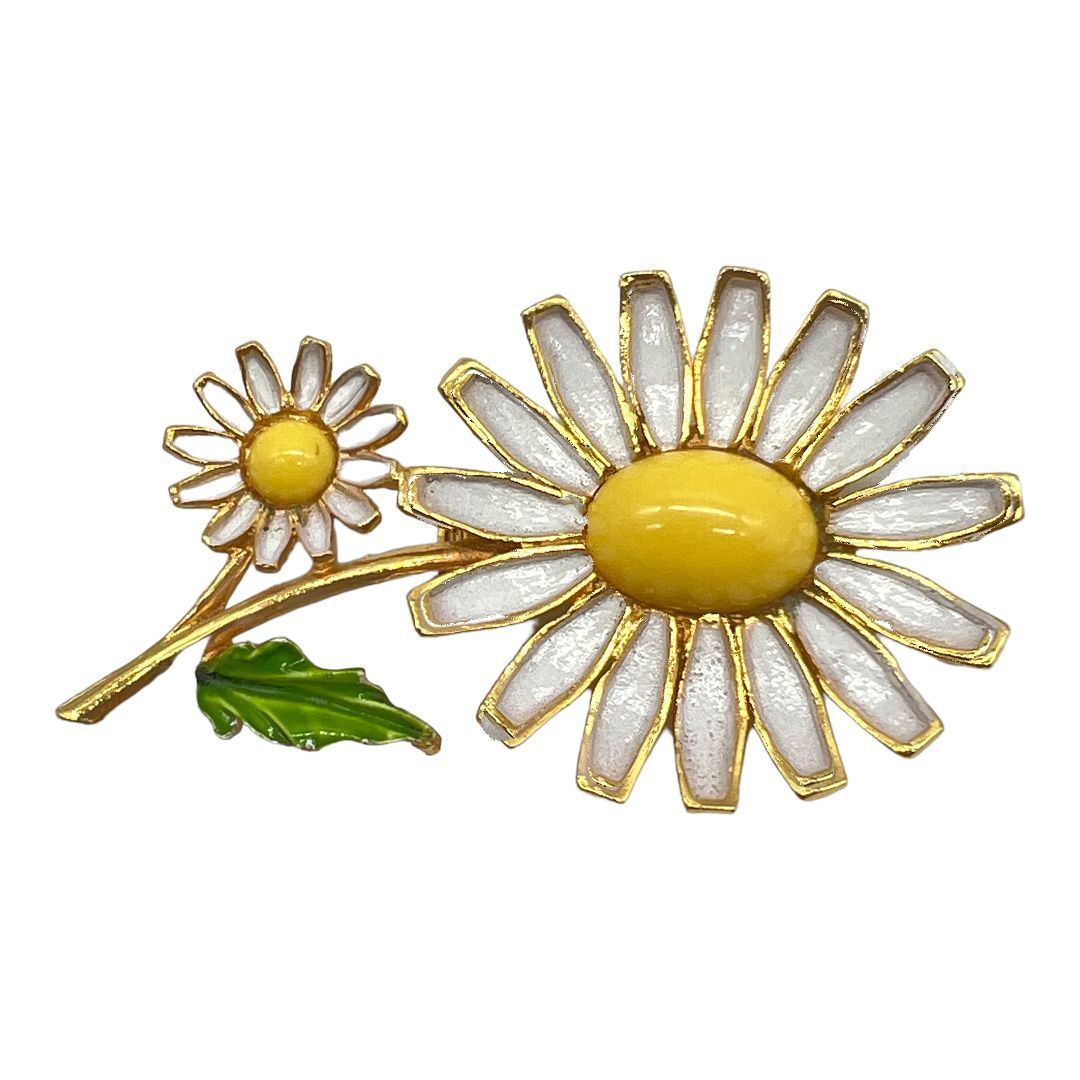 Vintage Weiss Enameled Daisy Brooch
January 27, 2023
Vtg c. 1940s Reja Red Rhinestone Necklace
February 2, 2023
Gorgeous 1980s S.A.L. Faux Pearl and Rhinestone Collar Necklace
$119.00
This beautiful necklace is perfect for evening wear or a bride. It features a large pearl-shaped facted emerald-colored rhinestone flanked by hand-set round clear rhinestones. Either side of the center stone features baguettes flanked by beautiful pearls and emerald-colored rondels. Top of clasp is adorned with tiny emerald-colored stones.
1 in stock
• SKU: SAL-NE-2022-12-06 11.22.28-80s-vjc-a-4
• Designer or Maker: S.A.L. Swarovski
• Mark: S.A.L.
• Style: Collar necklace
• Circa Date: 1980s
• Condition: Minor surface scratches, one tiny spot of wear on back – the last section on the left (side with clasp) has a slight stretch in one pearl. All pearls are knotted.
• Age Group: Adult
• Color: Gold, cream, green, clear.
• Material: White metal, gold-tone plate, brass, glass/crystal
• Size or Measurement: Approx. 16 1/2″ t.l. Center decorative stone measures 1″
• Type: Swarovski jewelry, Swarovski necklace, Vintage 1980s pearl and rhinestone necklace, Glam necklace, Regal necklace.