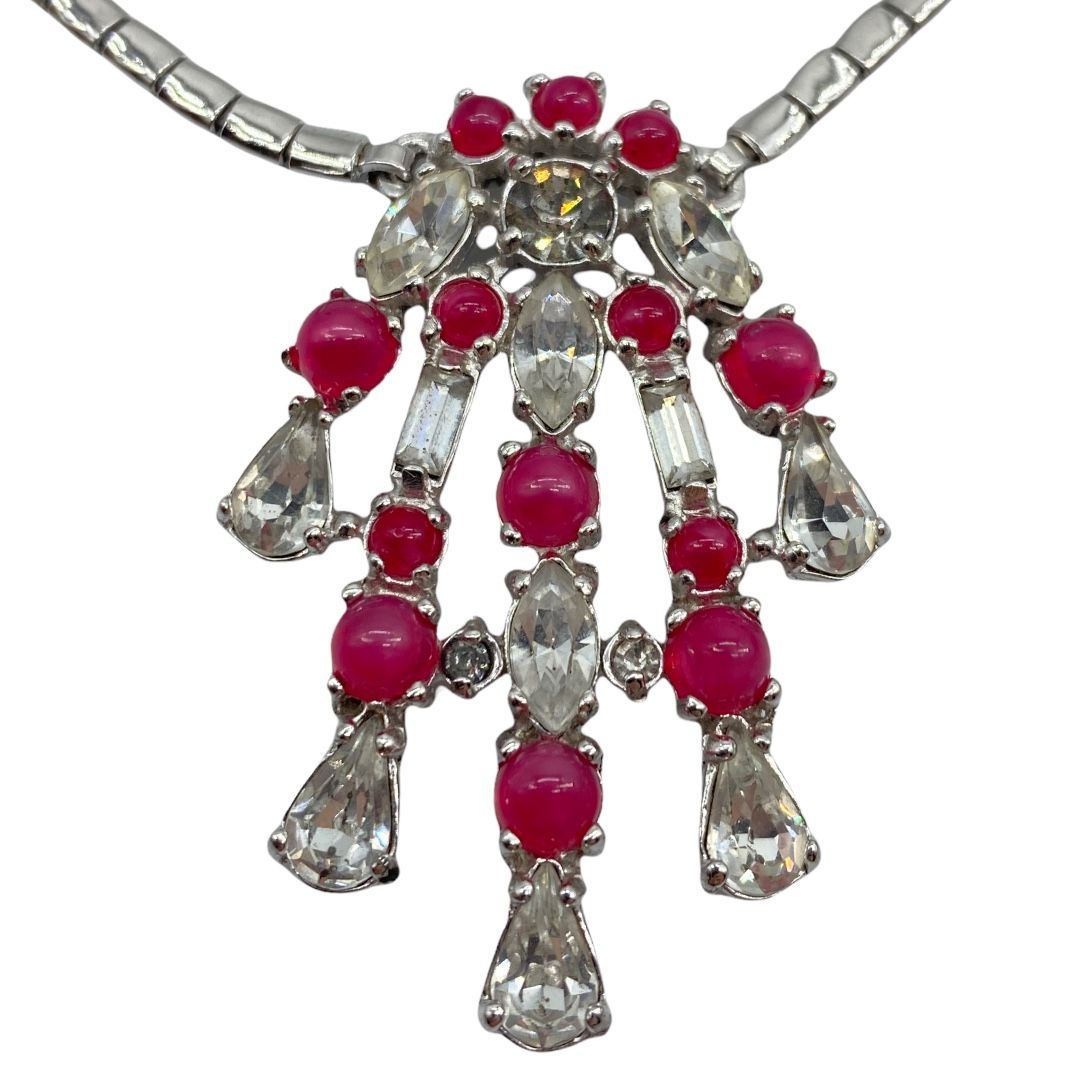 1940s Moonglow Collar Necklace with Rhinestone Accents
September 25, 2021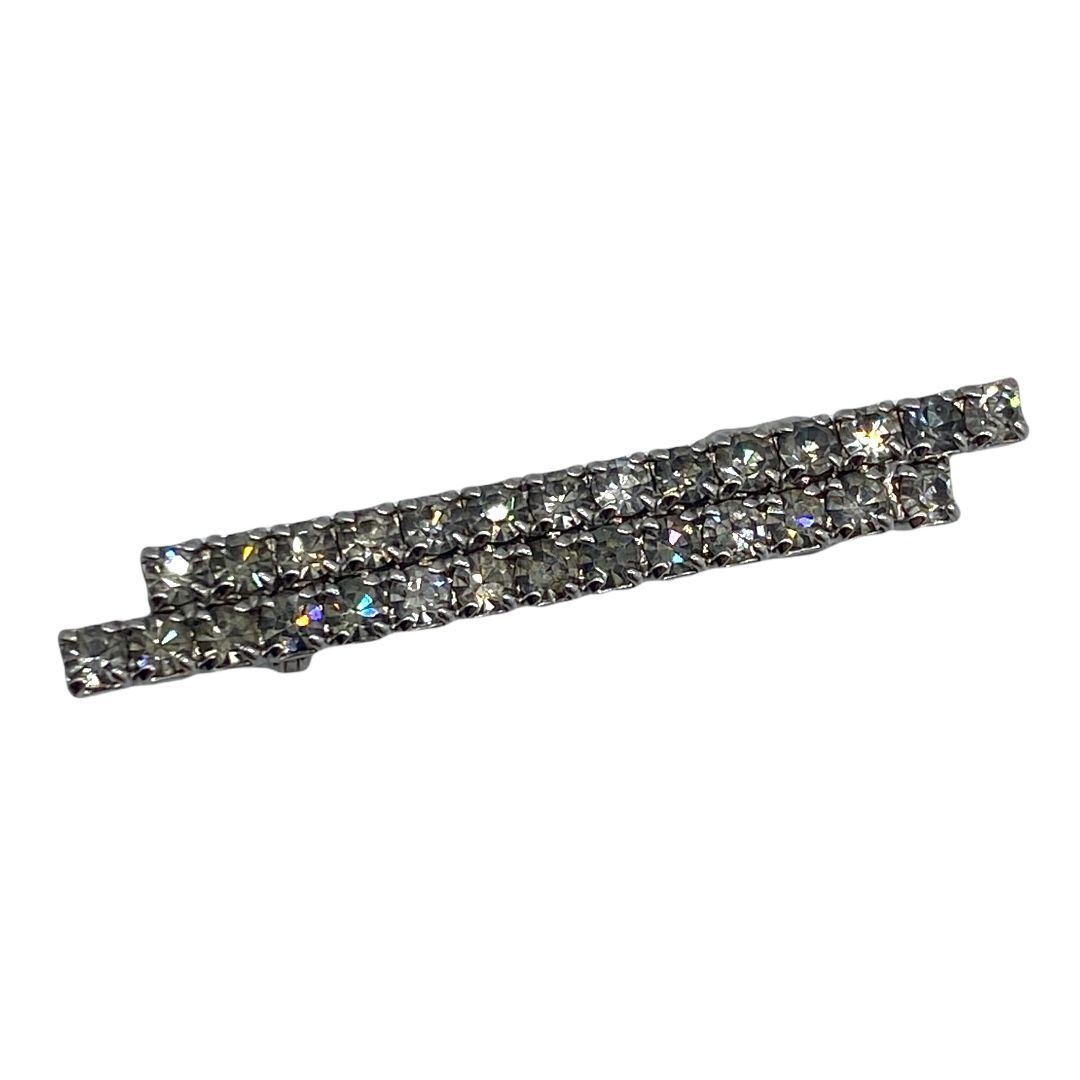 Vintage Rhinestone Bar Pin
September 25, 2021
Vintage 1940s Trifari Marquis-Shaped Rhinestone Necklace
$59.00
Lovely Trifari rhinestone necklace with ribbon-like metal work surmounted by baguettes and marquis-shaped rhinestones flanked by cobra chain with hook and chain closure.
1 in stock
• SKU:TR-NE-2021-09-18 16.35.39-40-vjc-a-4
• Designer or Maker: TRIFARI
• Mark: Trifari Pat. Pend.
• Style: Necklace
• Circa Date: 1940s
• Condition: Minor surface wear. In beautiful vintage condition
• Age Group: Adult
• Color: Gold tone, clear/crystal
• Material: White metal, glass/crystal
• Size or Measurement: 16″ end to end. Drop measures 1 11/16″ from top of pendant.
• Type: Vintage Trifari, crown Trifari, Trifari jewelry, Trifari necklace, 1940s Trifari, Trifari necklace, Trifanium plate, vintage necklace, 1940s jewelry, 1940s Trifari jewelry, crown Trifari, Vintage jewelry, Vintage jewellery, vintage costume jewelry