Vintage Unsigned Coro Rhinestone Pierced Button Earrings
October 23, 2021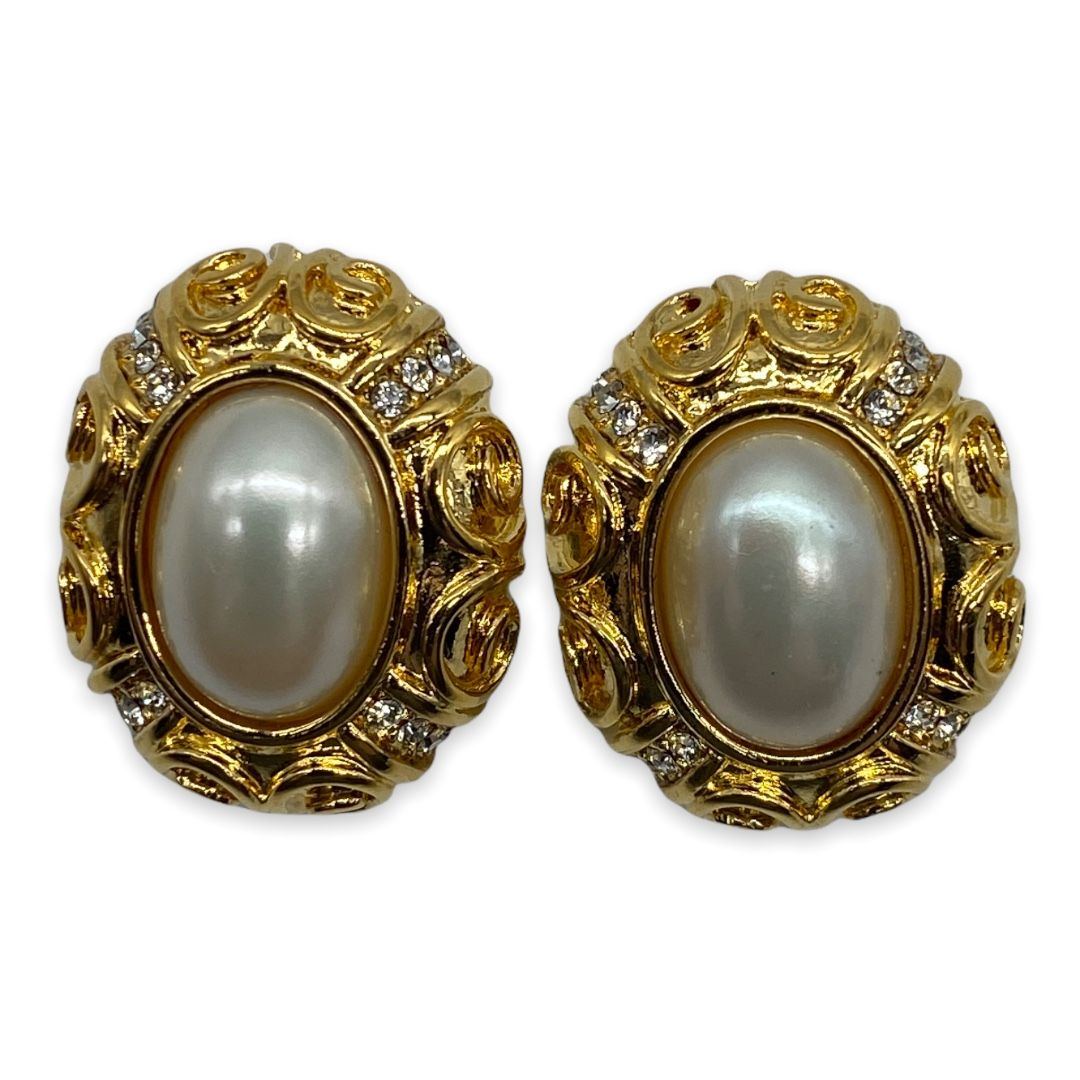 Vintage Unsigned Coro Rhinestone and Faux Pearl Pierced Earrings
October 24, 2021
Vintage 1950s Gold-tone Francois Coro Necklace, Bracelet and Earring Set
$99.00
Lovely vintage c. 1950s Francois gold-tone necklace, bracelet and earring set. The design features highly polished surfaces accented with areas with a Florentine pattern. The overall design is furled leaves. The earrings and necklace are both marked "Francois." The Francois brand was part of the Coro collection from 1937 to approximately 1960s.
1 in stock
• SKU: CO-NE-BR-ER-2021-10-22 12.06.43-50-vjc-a-6
• Designer or Maker: Coro
• Mark: Copyright mark Francois (necklace and earrings only)
• Style: Necklace, bracelet and earring set
• Circa Date: 1950s
• Condition: Minor surface scratches, tarnish
• Age Group: Adult
• Color: gold
• Material: White metal, gold-tone plate.
• Size or Approx. measurement: Necklace 17″ t.l. x 3/4″ w.; Bracelet 7″ t.l. x 1 5/16″ w.; Earrings 1 7/16″ t.l. x 1/2″ w.
• Type: Coro set, Coro gold-tone set, Francois set, Francois necklace, 1950s jewelry, Francois Coro