Lovely Vintage Alice Caviness Black Rhinestone Cat Pin
June 13, 2022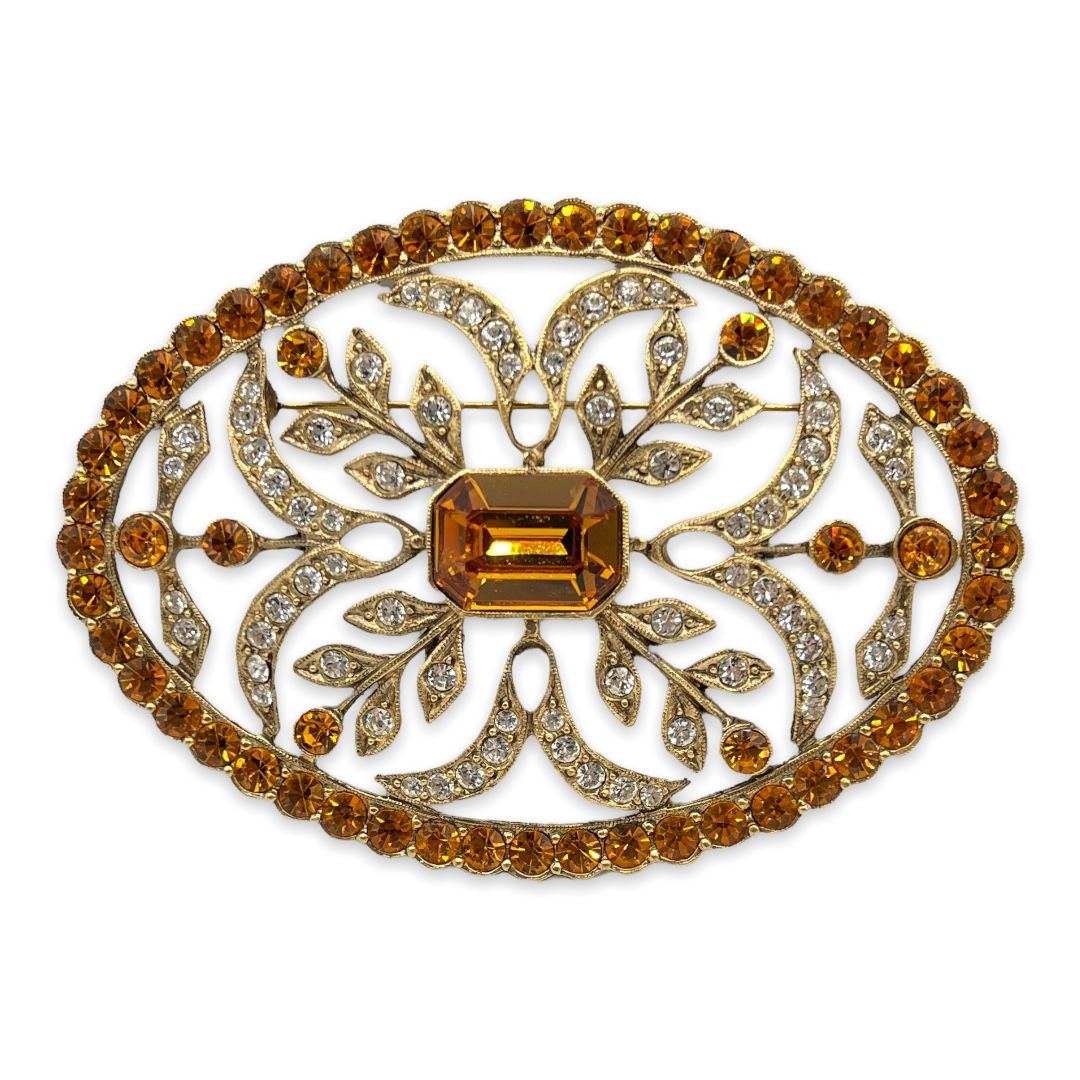 Huge Contemporary Edwardian Revival Brooch
June 17, 2022
Vintage 1960s Gold-tone Tassel Pendant Necklace
$49.00
This is a lovely vintage c. 1960s gold-tone pendant/tassel necklace suspending faux pearls and faceted crystals. The necklace has flexible link segments with a textured service. Perfect for both daytime and evening wear.
1 in stock
• SKU: US-NE-2022-06-13 14.34.08-60-vjc-a-4
• Designer or Maker: Unknown
• Mark: None
• Style: Pendant Necklace
• Circa Date: 1960s
• Condition: Very good.
• Age Group: Adult
• Color: Gold, cream, clear
• Material: White metal, brass, gold-tone plate, glass/crystal
• Size or Measurement: Approx. 20″ t.l. with 2 7/8″ drop from top of pendant.
• Type: Pendant necklace, Crystal pendant necklace, Monet-style necklace, Gold-tone necklace, Crystal pearl necklace drop, faceted crystal necklace.